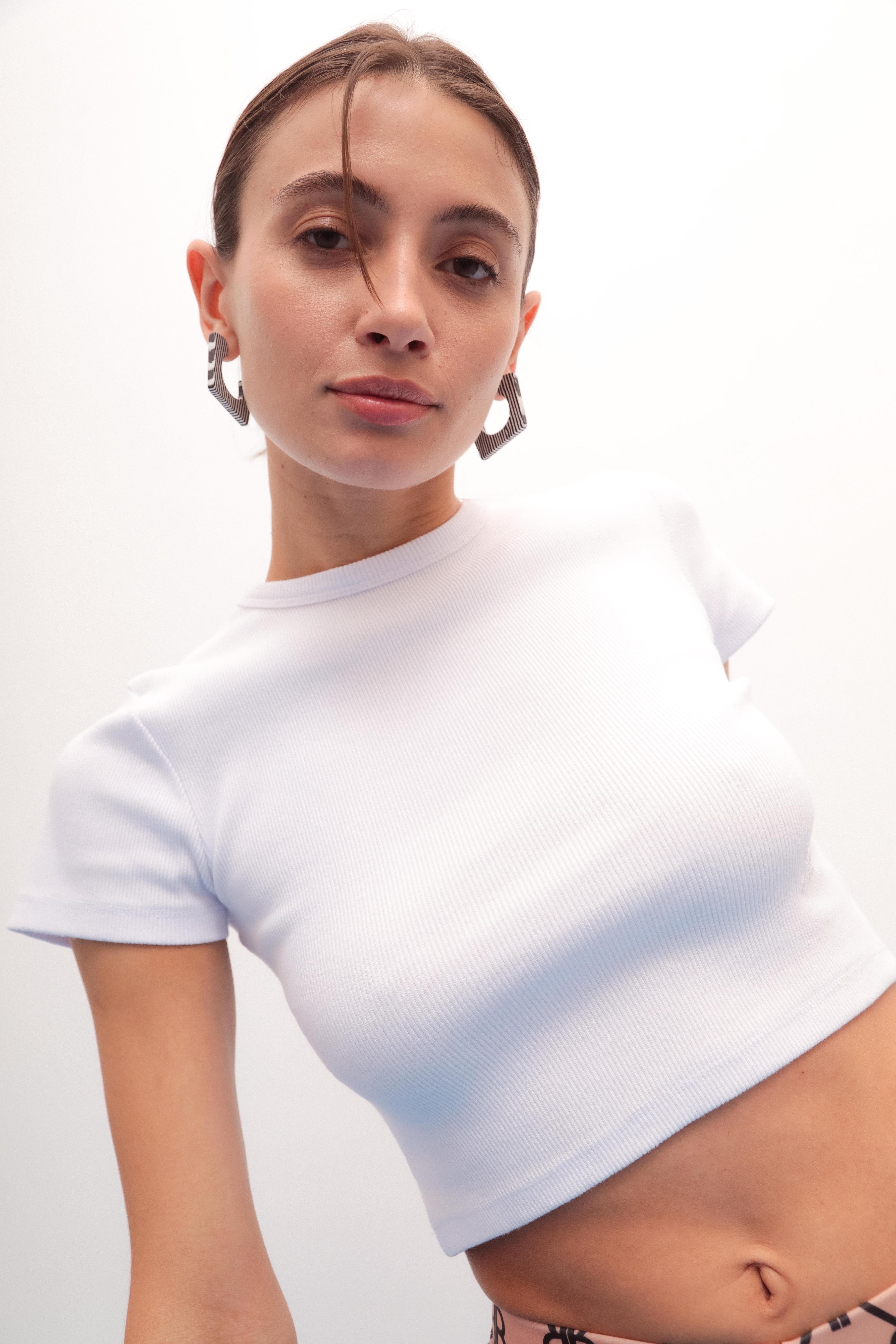 BAHÍA T-SHIRT - OFF WHITE
HOW AM I?
Short T-shirt made of cotton morley
Round base neckline
Wide neck collar
Isologo of the brand embroidered with matching thread on the front
100% premium morley
WHAT IS MY HEIGHT?
ONE SIZE FITS ALL
overall length 42CM
Bust circumference 70CM
Waist circumference 67 CM

Sleeve length 16CM
WHY DO YOU LOVE ME?
Being a thick fabric, it can be worn comfortably with nothing down. Clue? Yes key.
Basic of a thousand uses, of course. OH, AND TIMELESS.
Also available in black and blue.
HOW TO TAKE CARE OF ME?
We want this garment to accompany you for a long time, so we recommend:
Hand wash with cold water and neutral soap or in a washing machine with a delicate wash
Dry in the shade
iron at low temperature
without twisting
MADE BY: Sabri
MADE IN ARGENTINA
RENEE