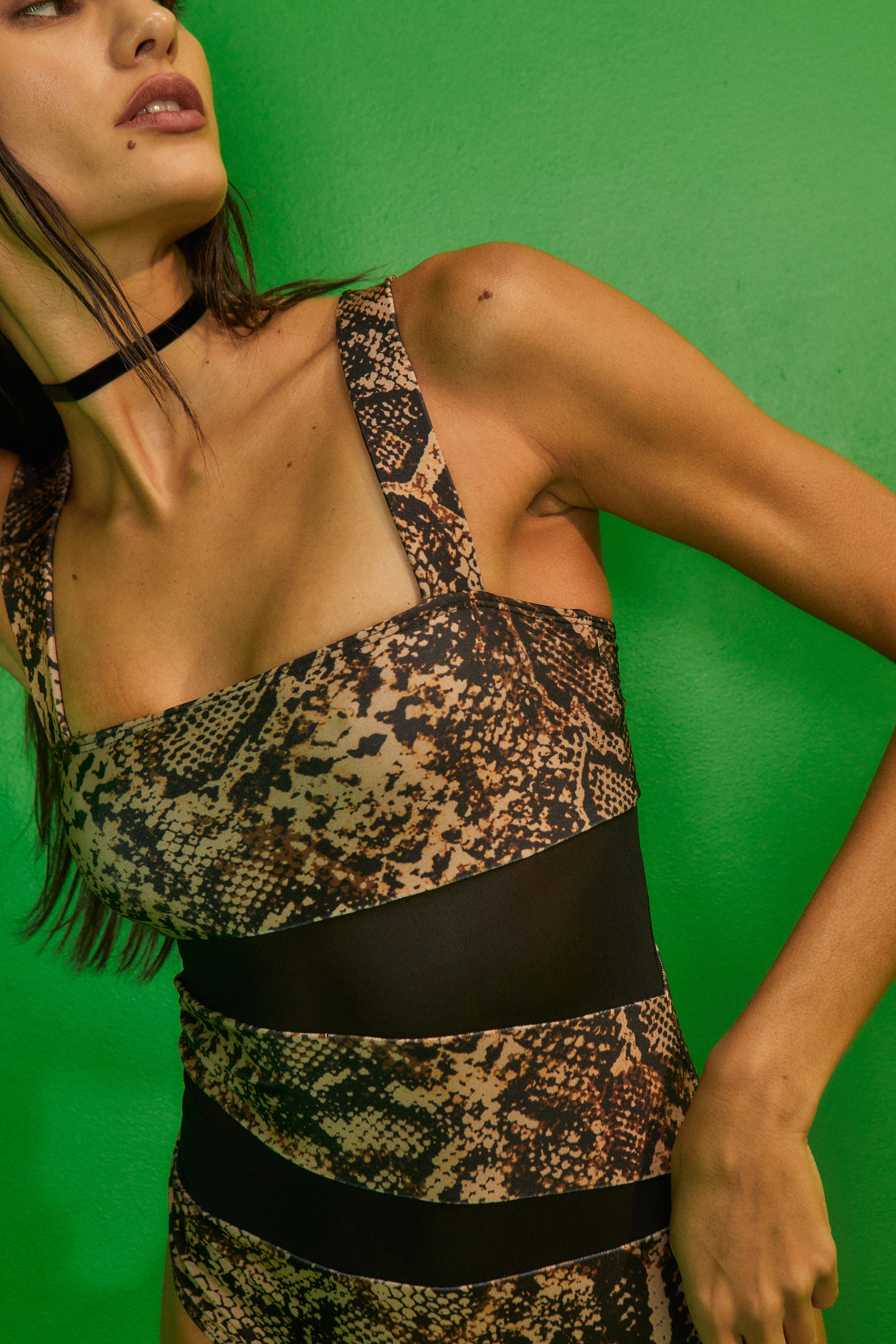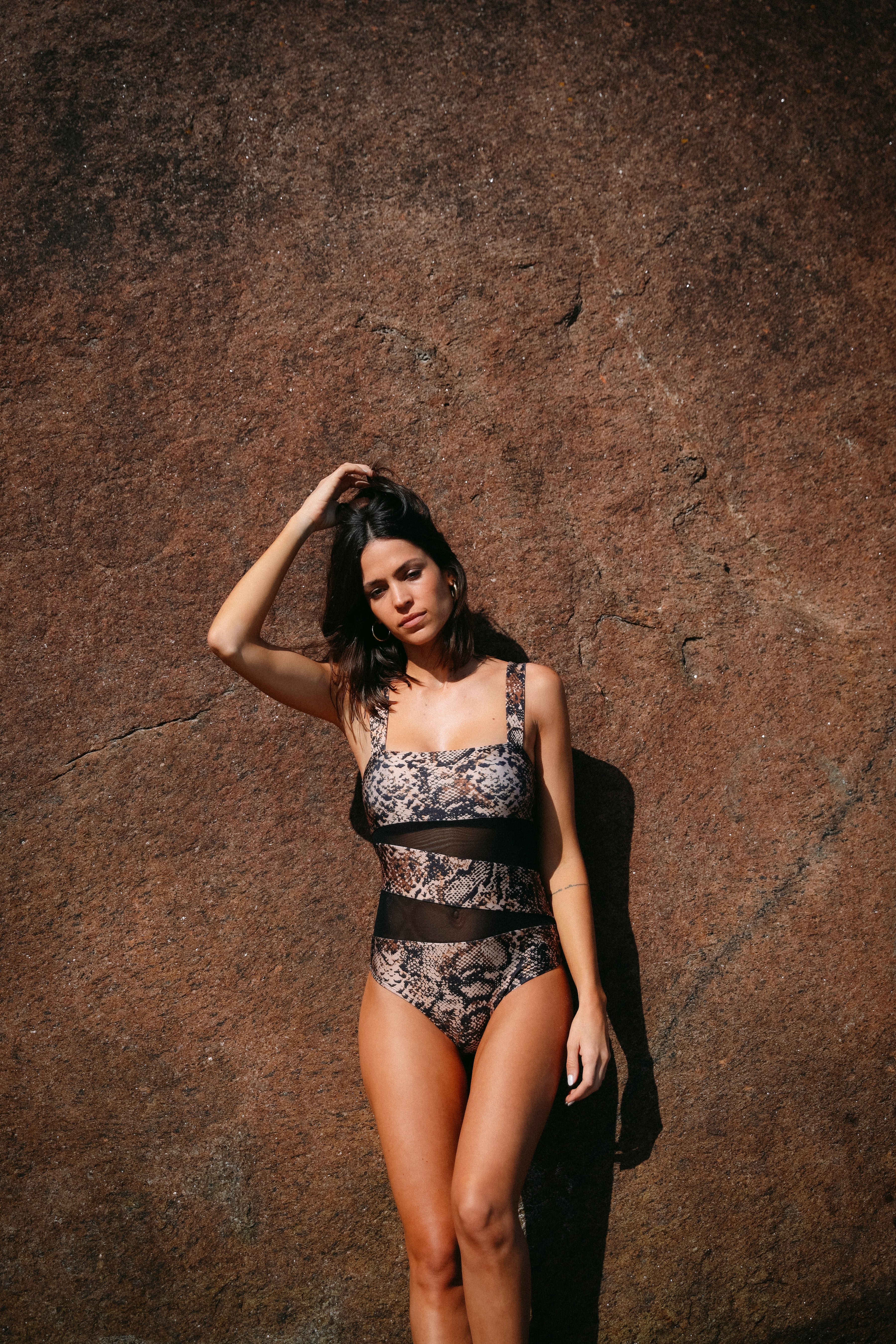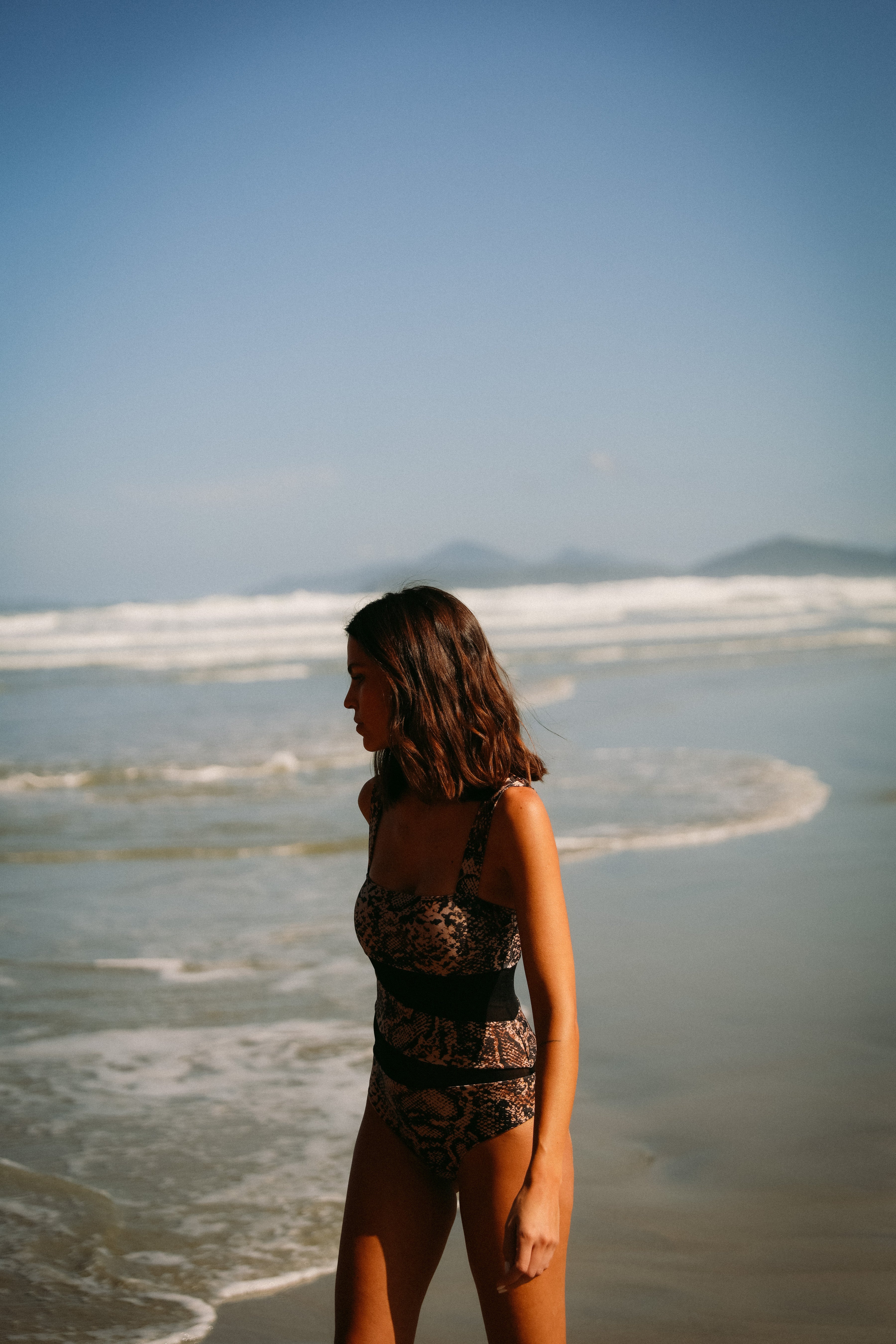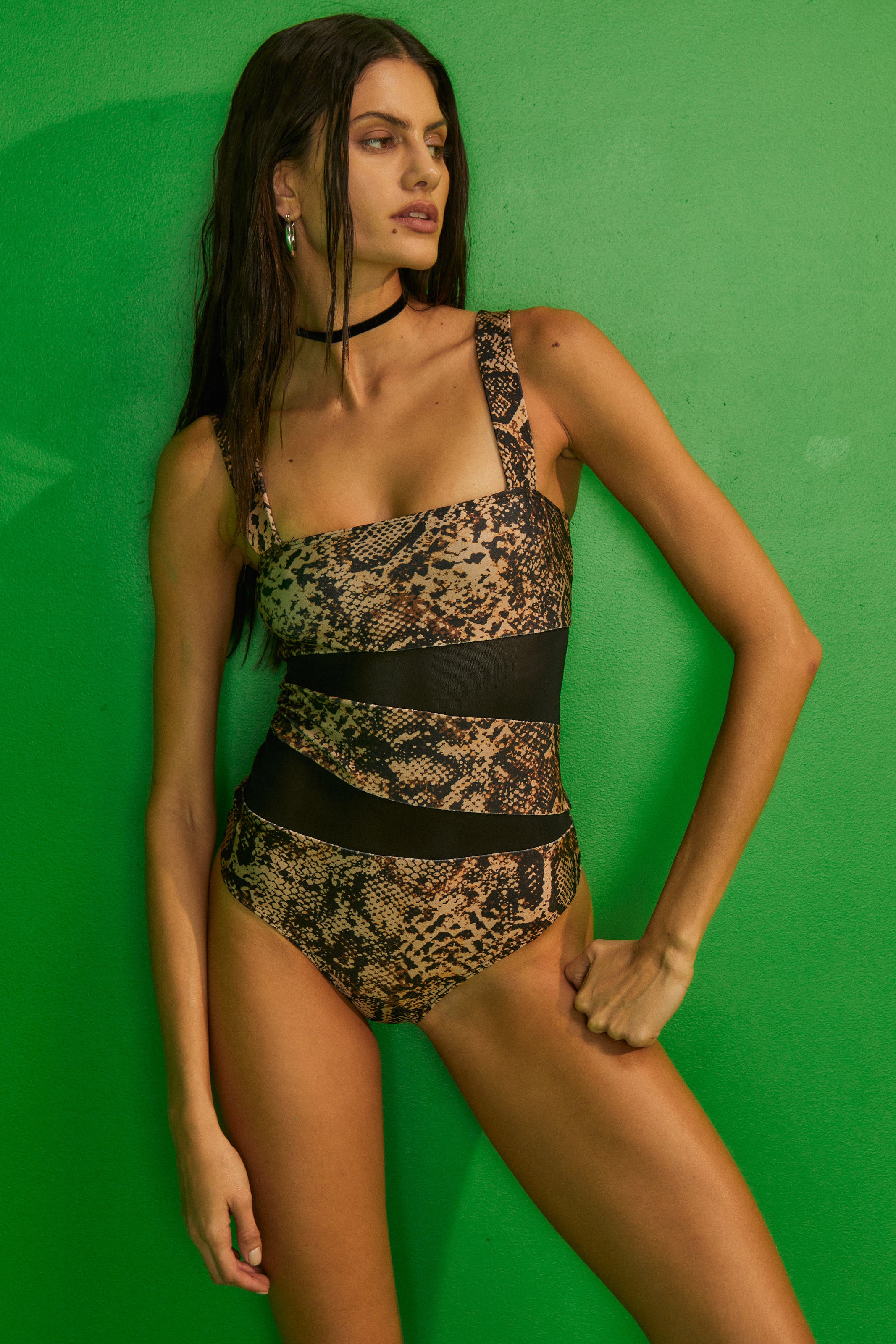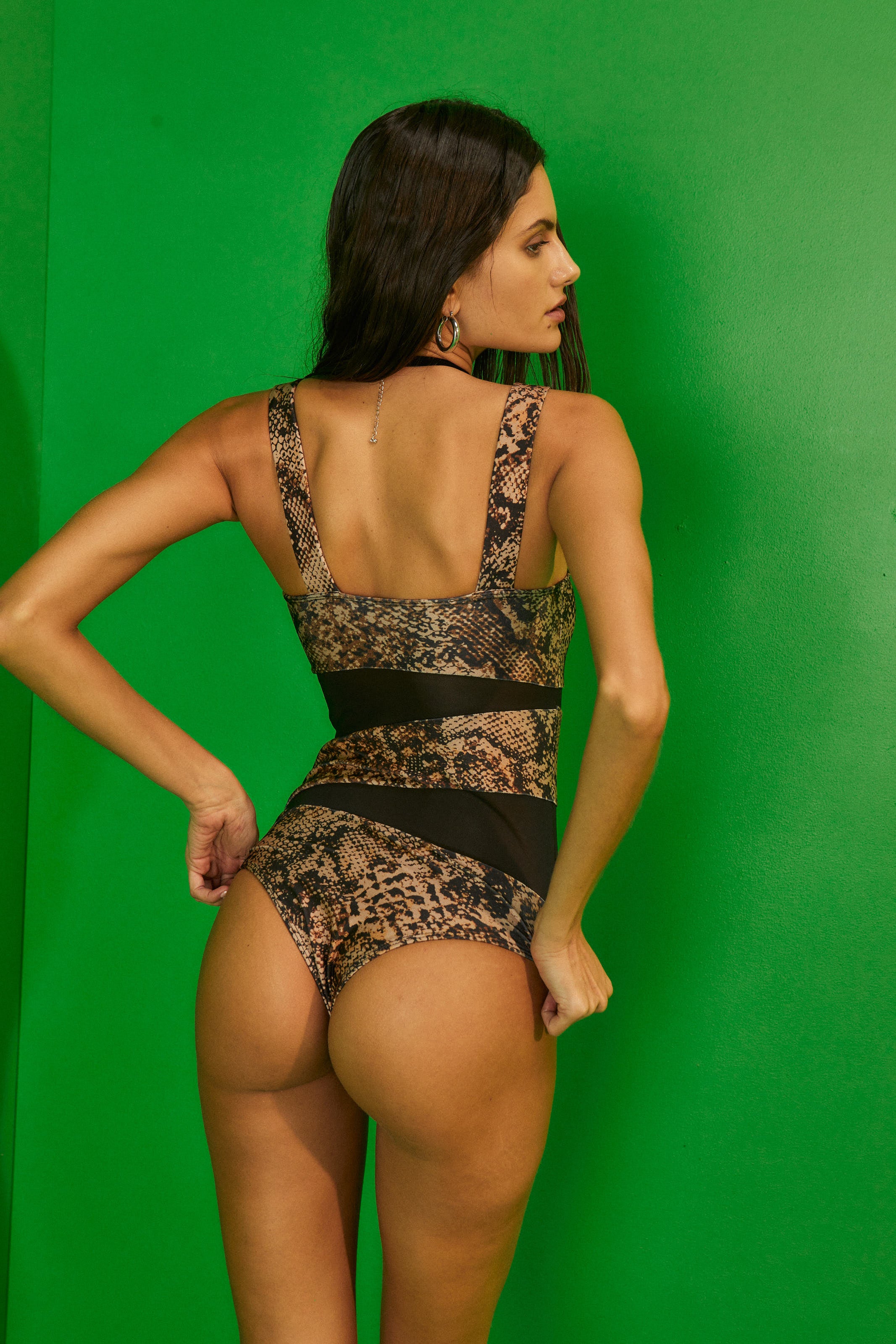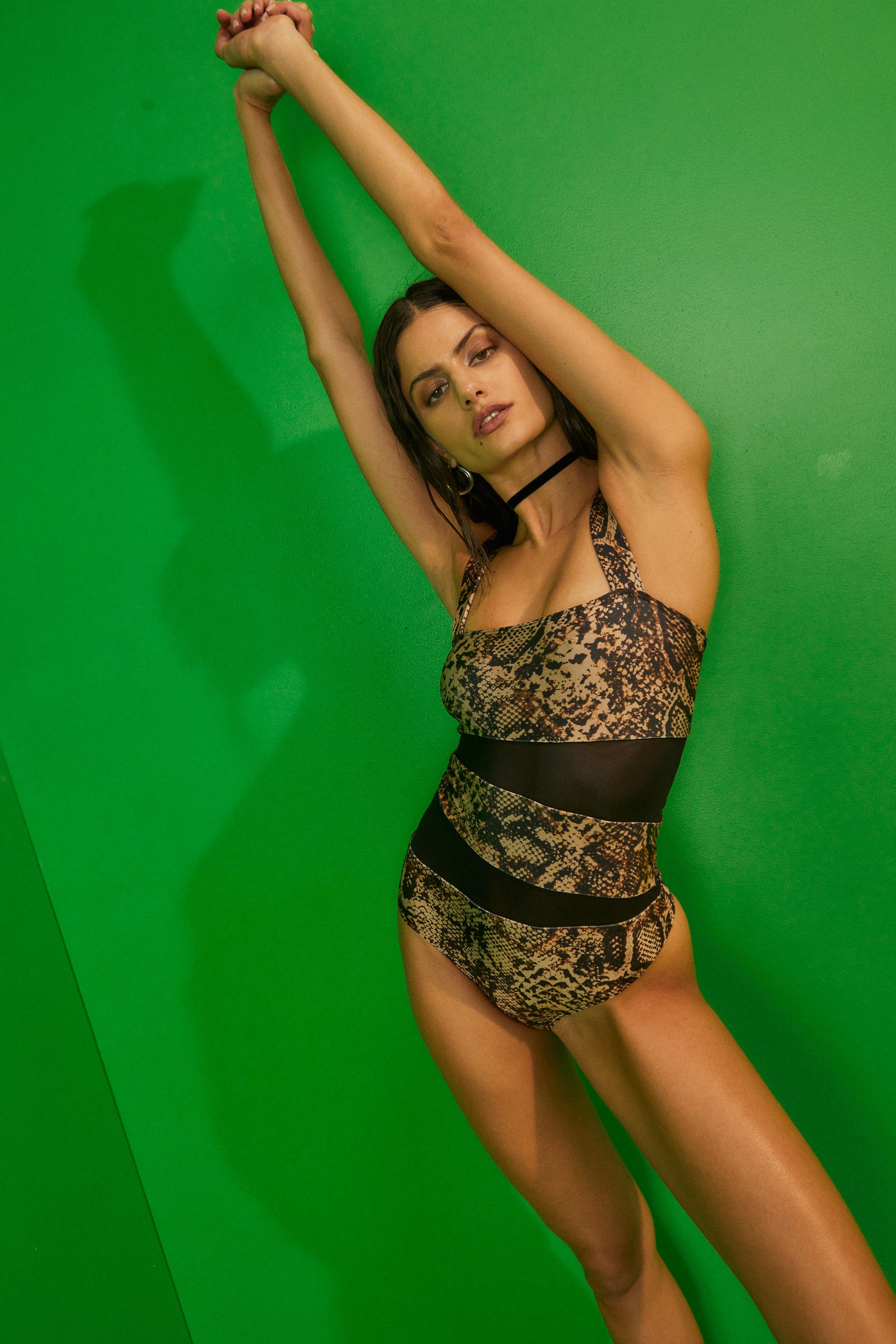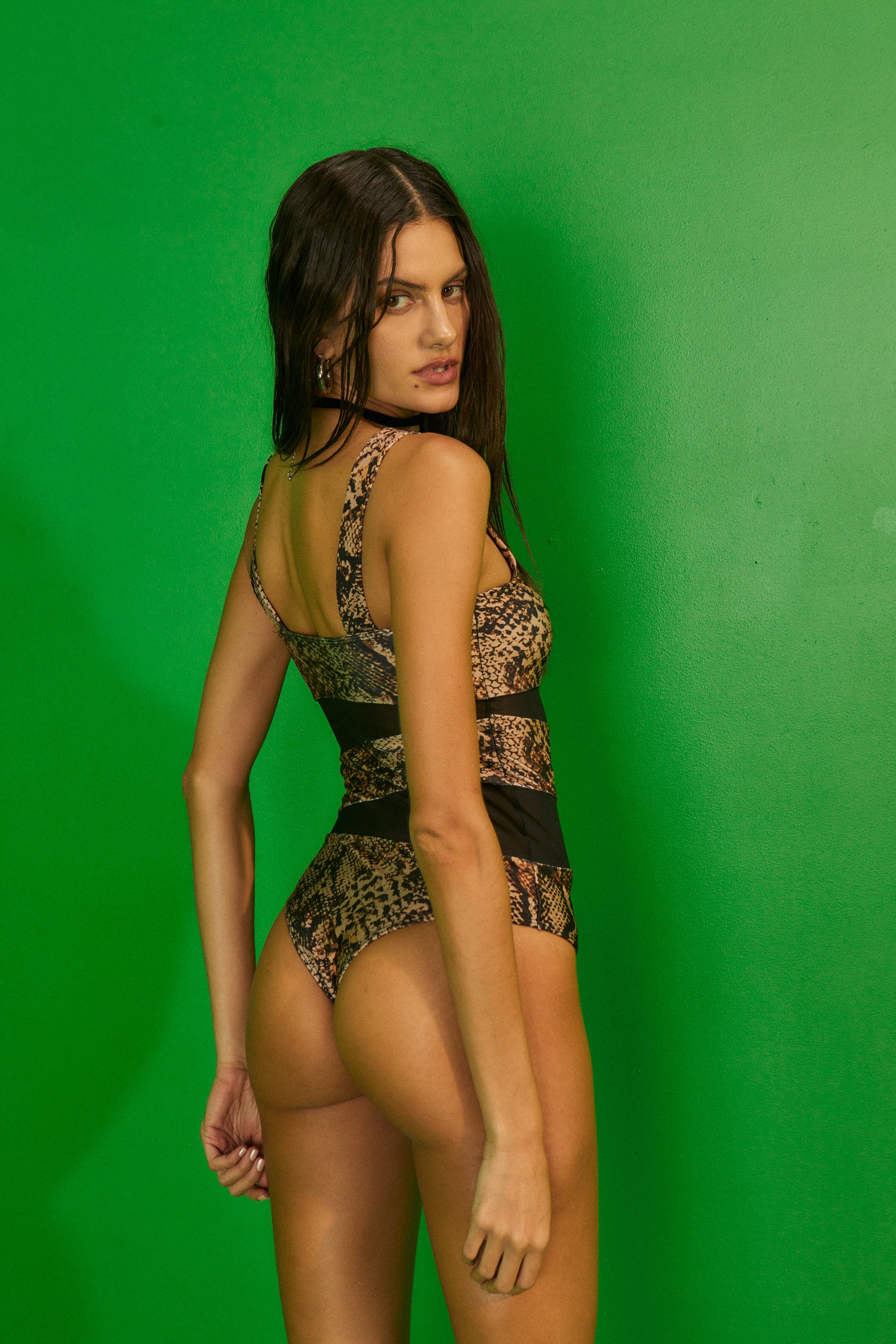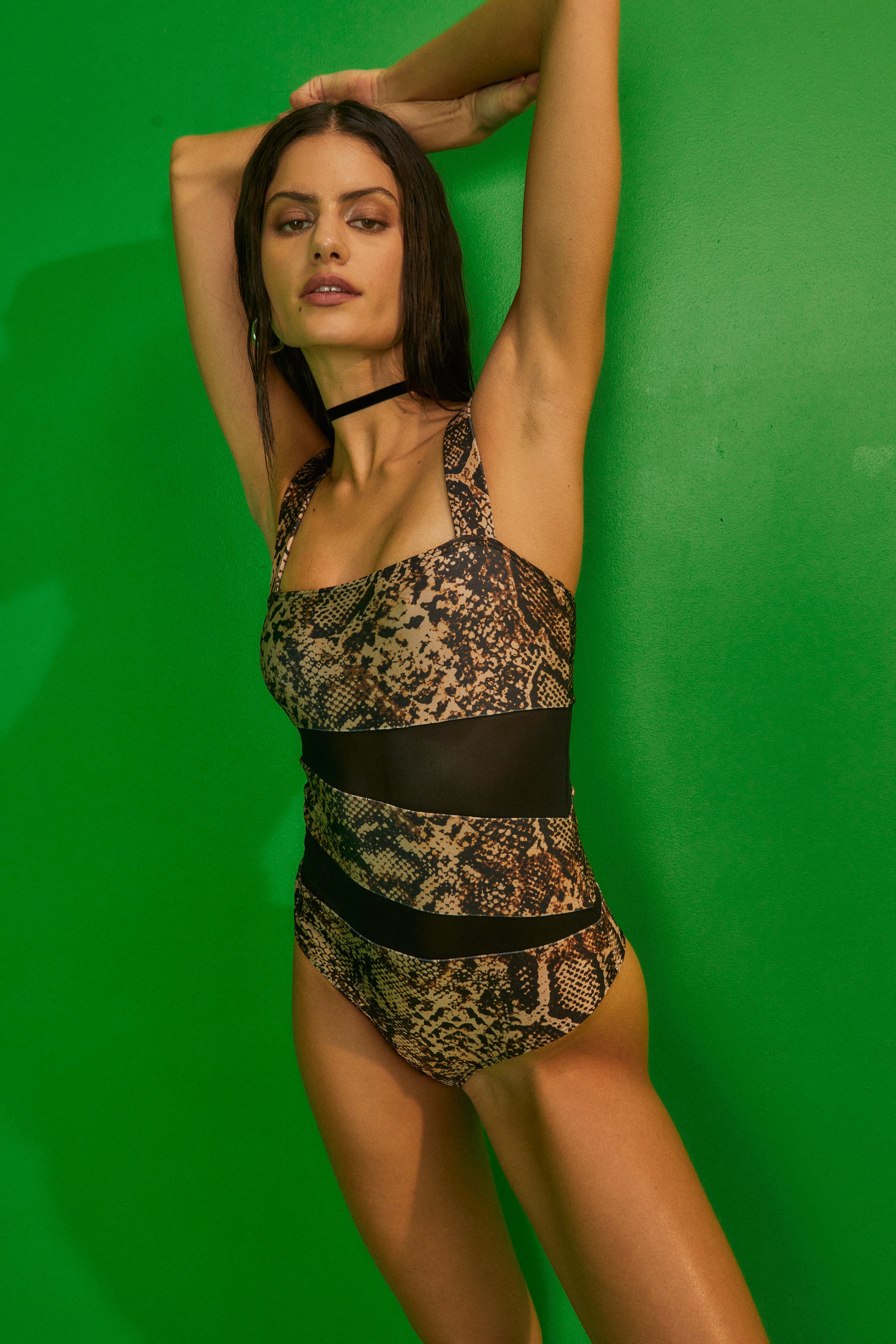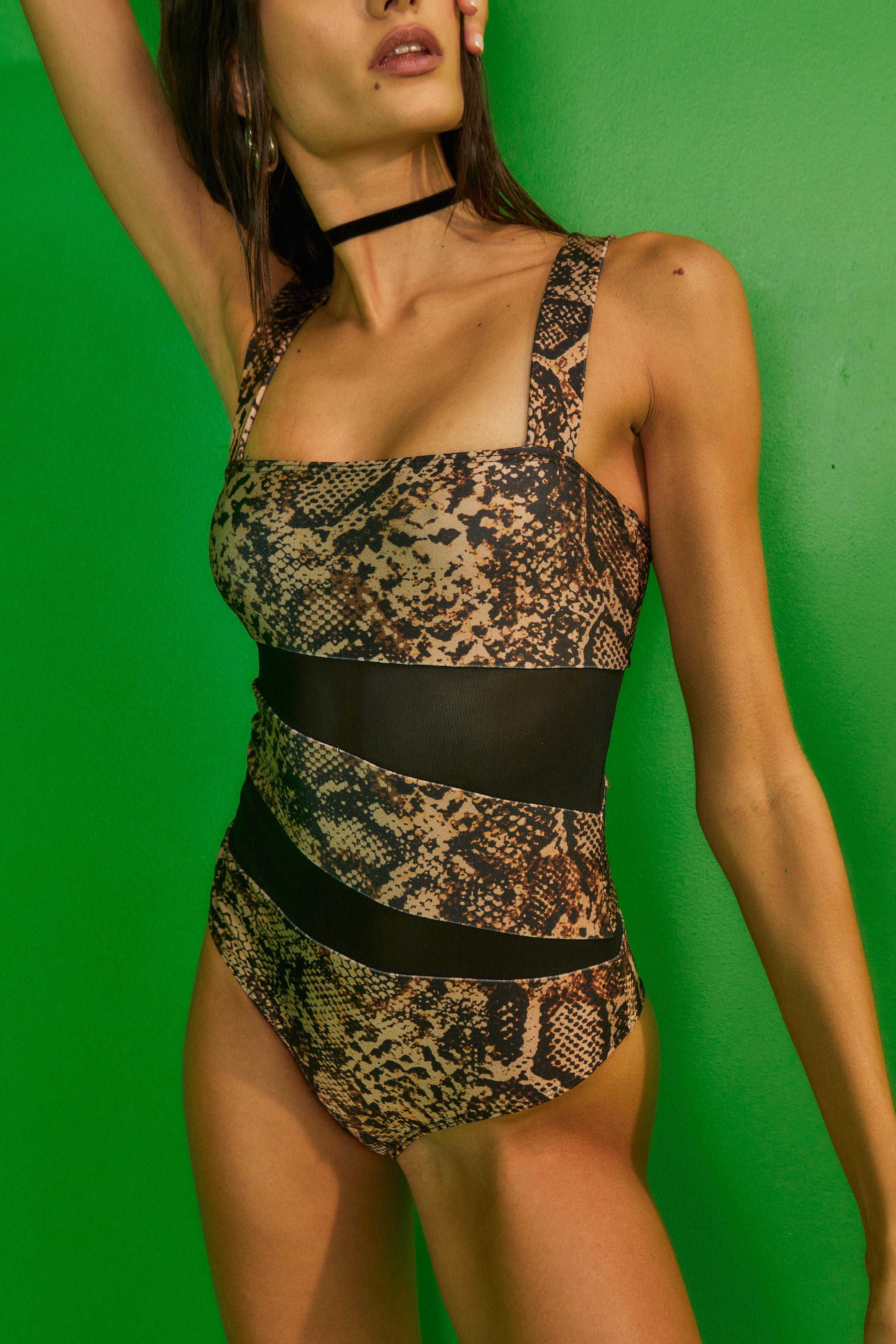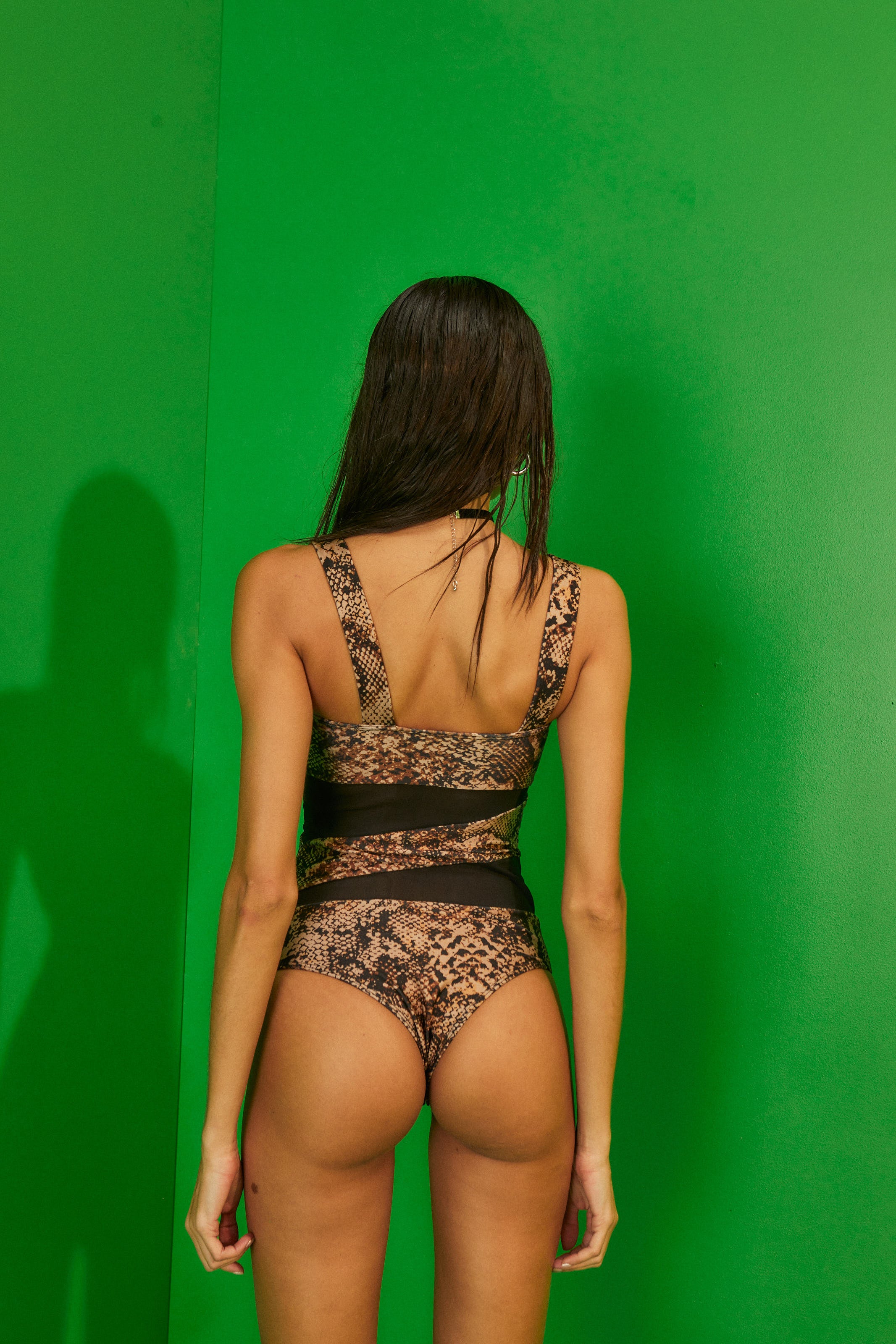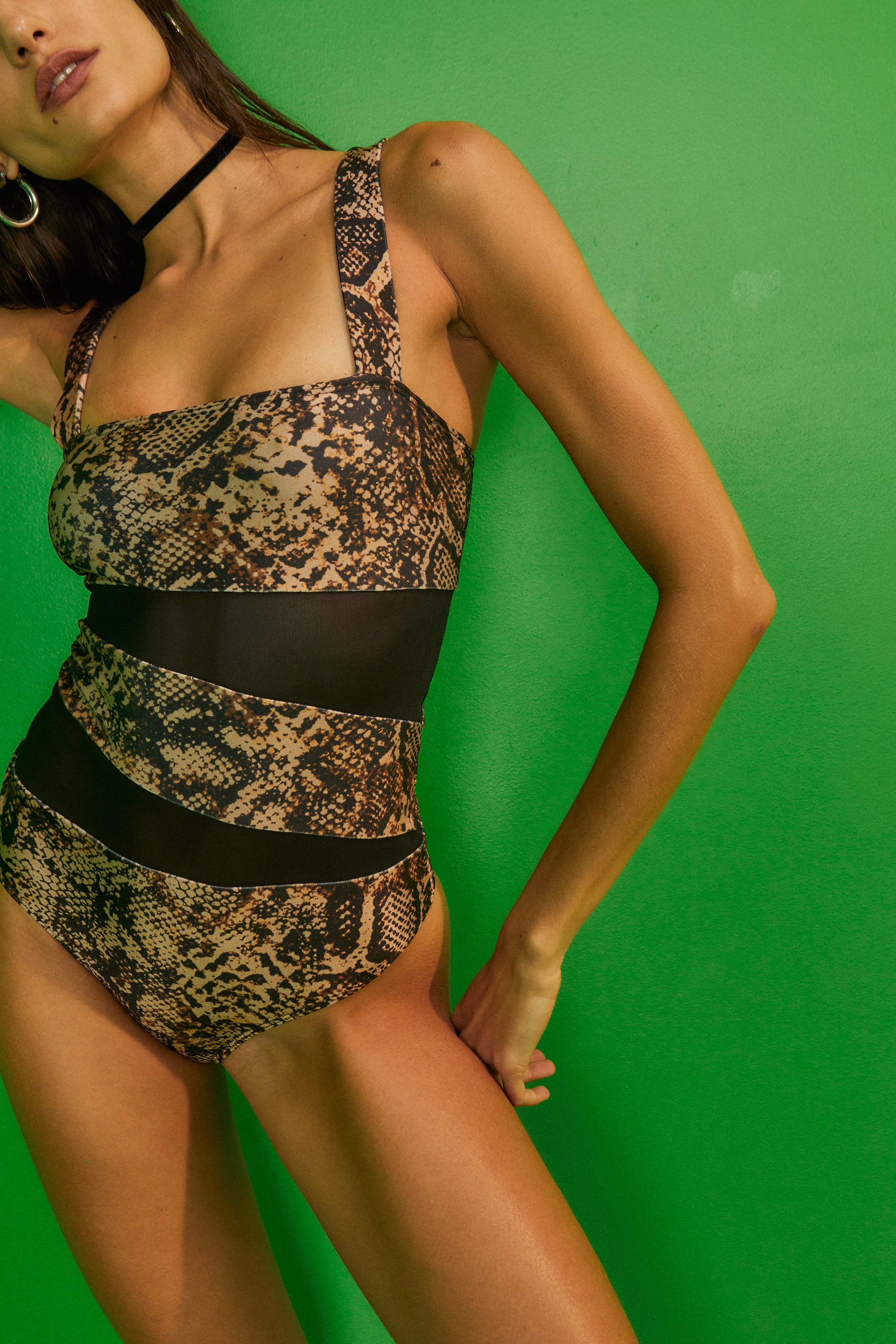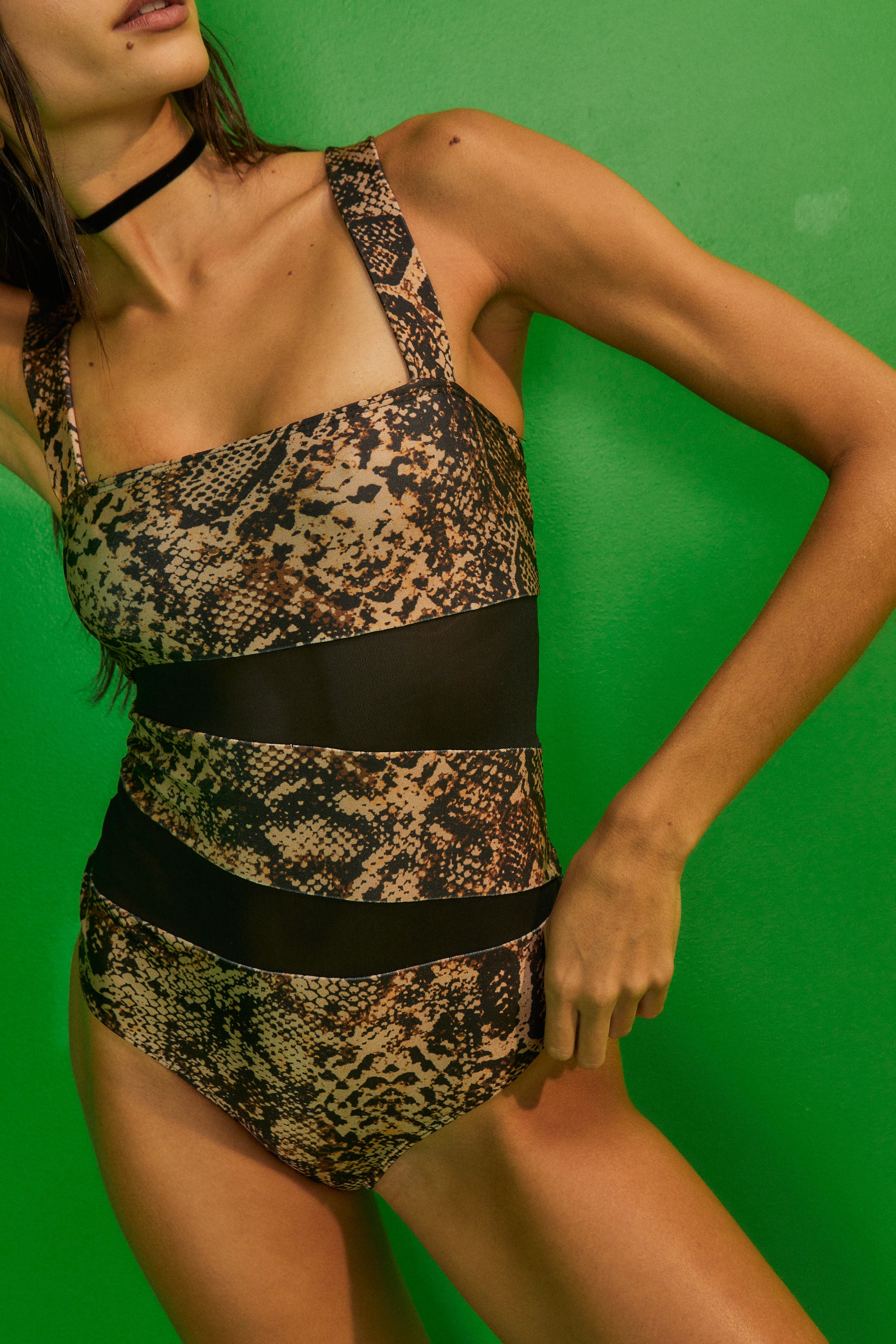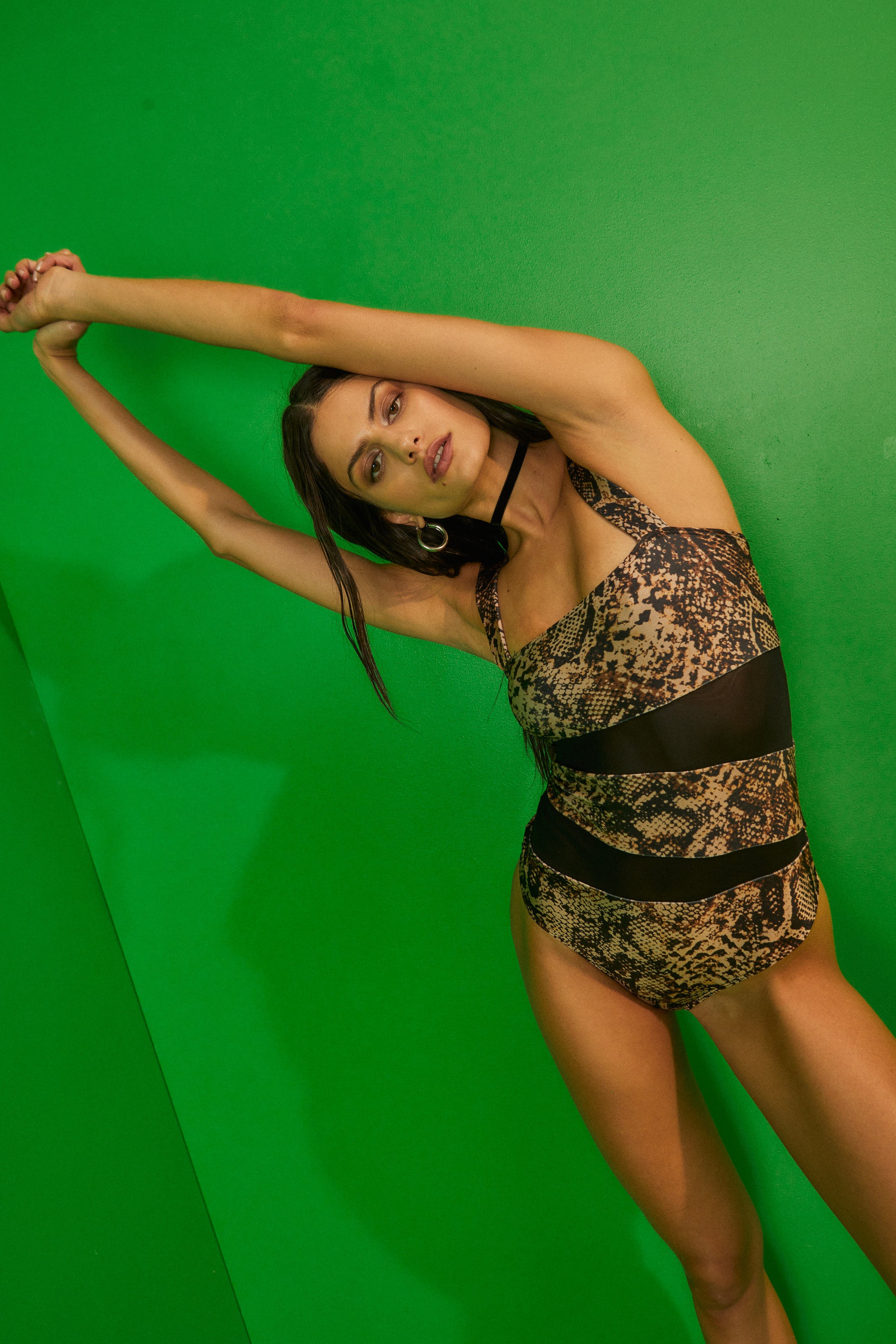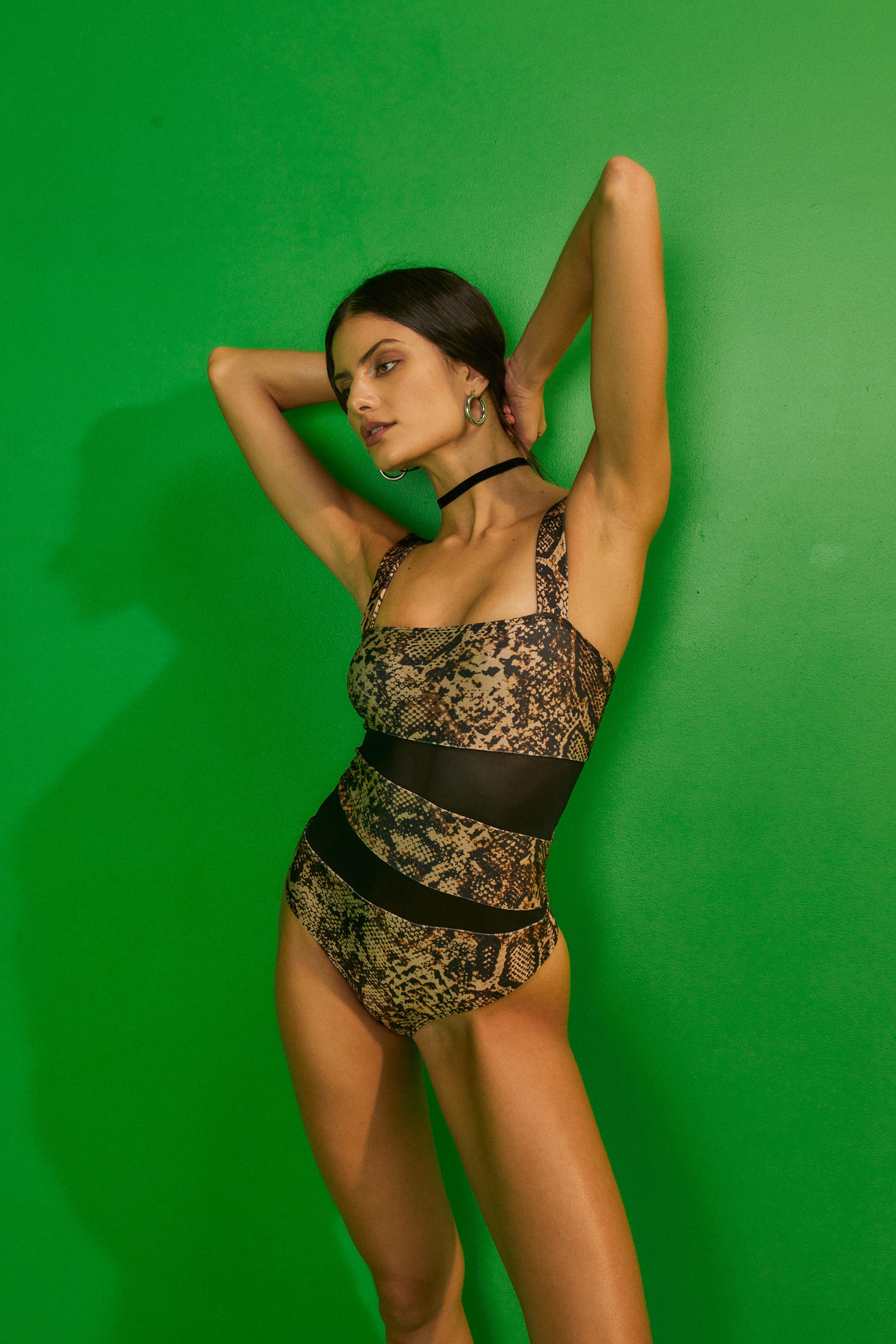 HOW AM I?
One piece made of premium shiny lycra combined with power tulle fabric
Lining, in tone, in the lycra parts
Straight neckline with wide, fixed straps
Irregular cutouts in microtulle that run along the front and back
vedetina panties



WHAT IS MY HEIGHT?
*To select the right size, we recommend taking your measurements without clothes on and over the area with the largest volume of the bust and hips.
*If you have between 85-90 bust and 88-94 hip > Size 1
*If you have between 90-95 bust and 94-99 hip > Size 2
*If you have between 95-105 bust and 99-105 hip > Size 3
The model in the photo wears > size 1



WHY DO YOU LOVE ME?
BAIII, MAY IT EXPLODE EVERYTHING

We did the remake of one of the most requested swimsuits at RENÉE.
Irregular cutouts in microtul designed to give air and sensuality.
We like garments that don't have just one occasion of use, that's why we suggest you use it as a body.
When you see its printed version you will want both models, LIT.



HOW TO TAKE CARE OF ME?
Bikinis are delicate garments. Follow our care tips to avoid damaging the fabric
Hand wash with cold water and neutral soap
Do not mix with other garments
Dry in the shade
Do not iron
Do not use bleach
do not spin
do not twist
Avoid rubbing the garment with rough surfaces



*MADE IN ARGENTINA



WEAR IT, LOVE IT



RENEE