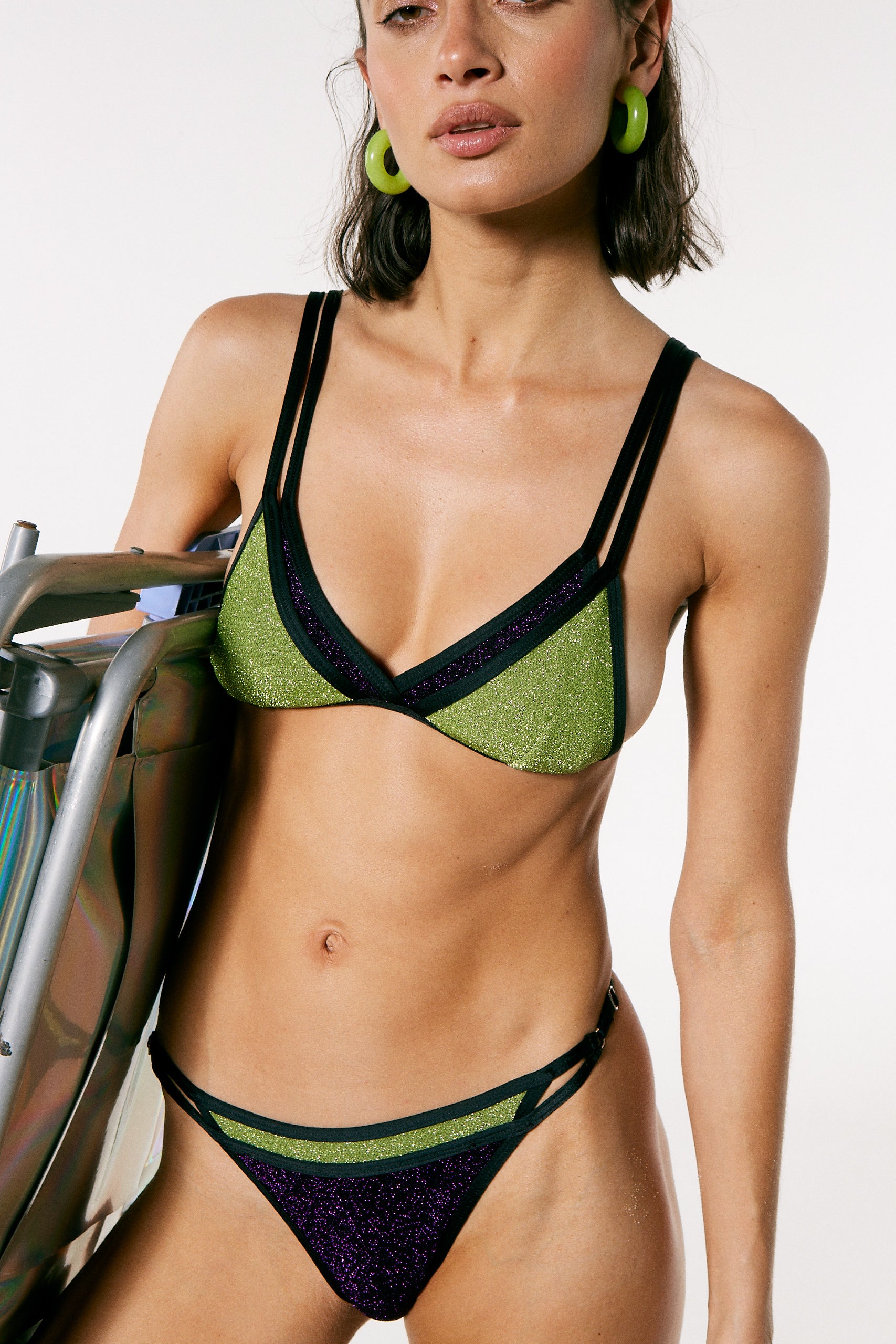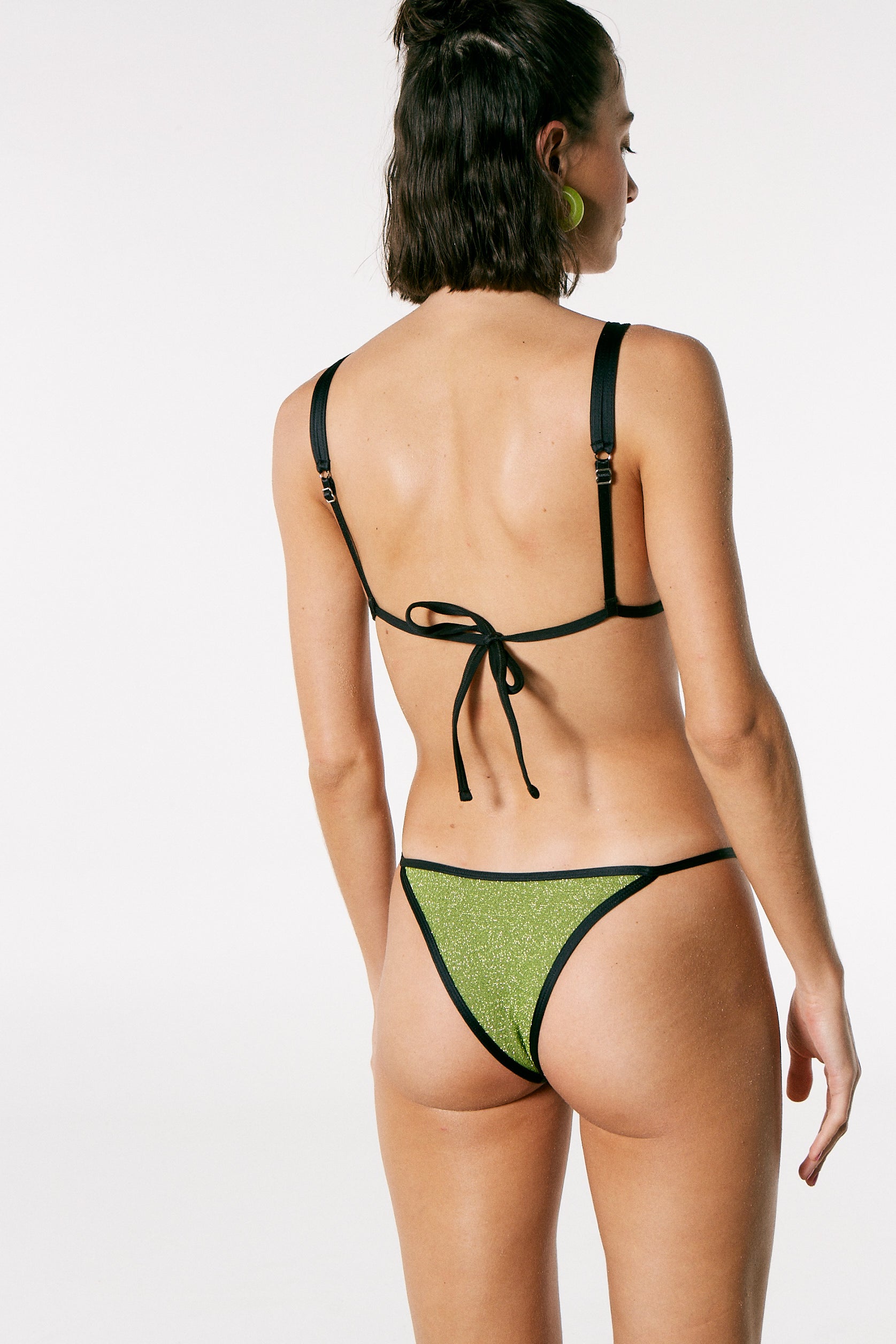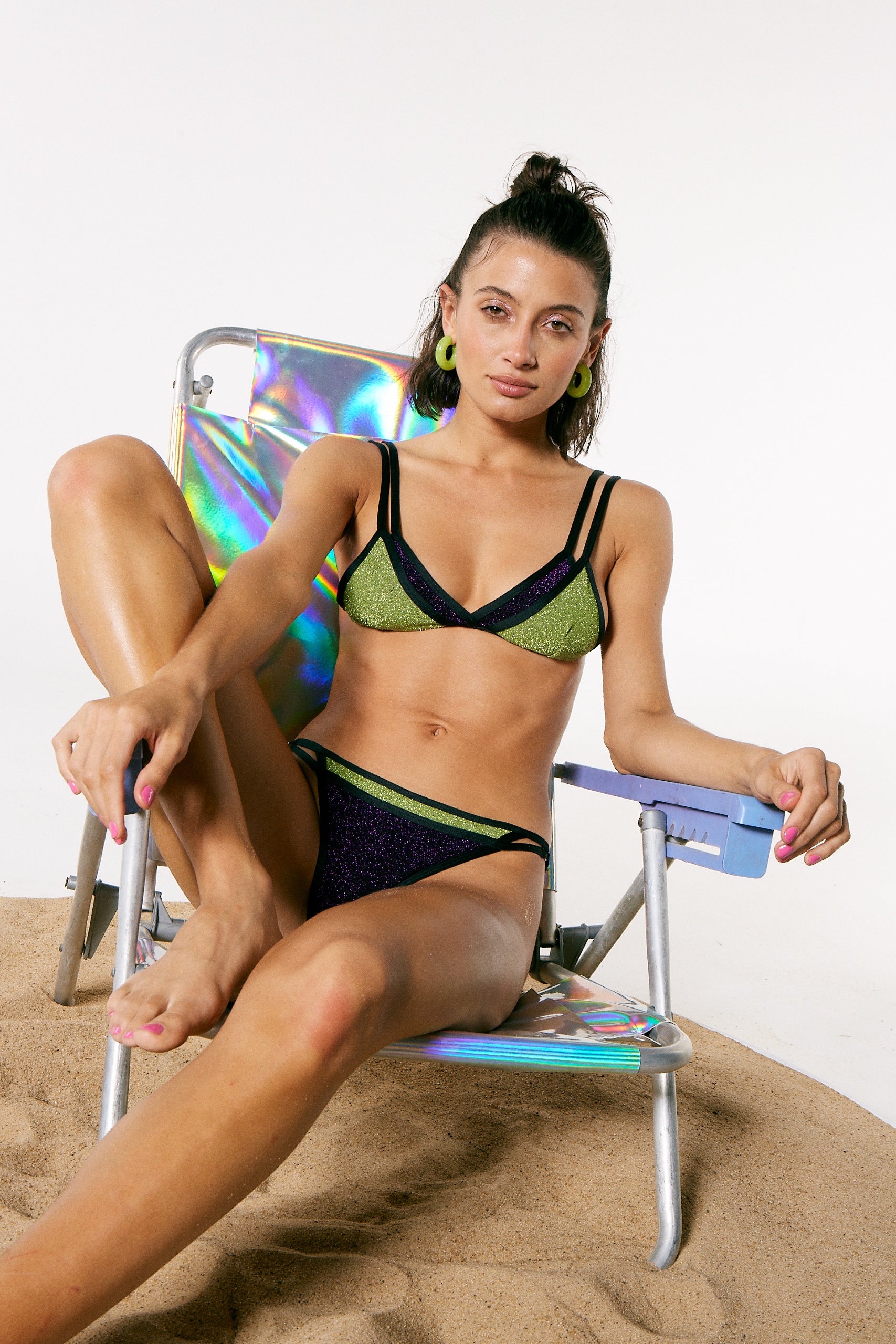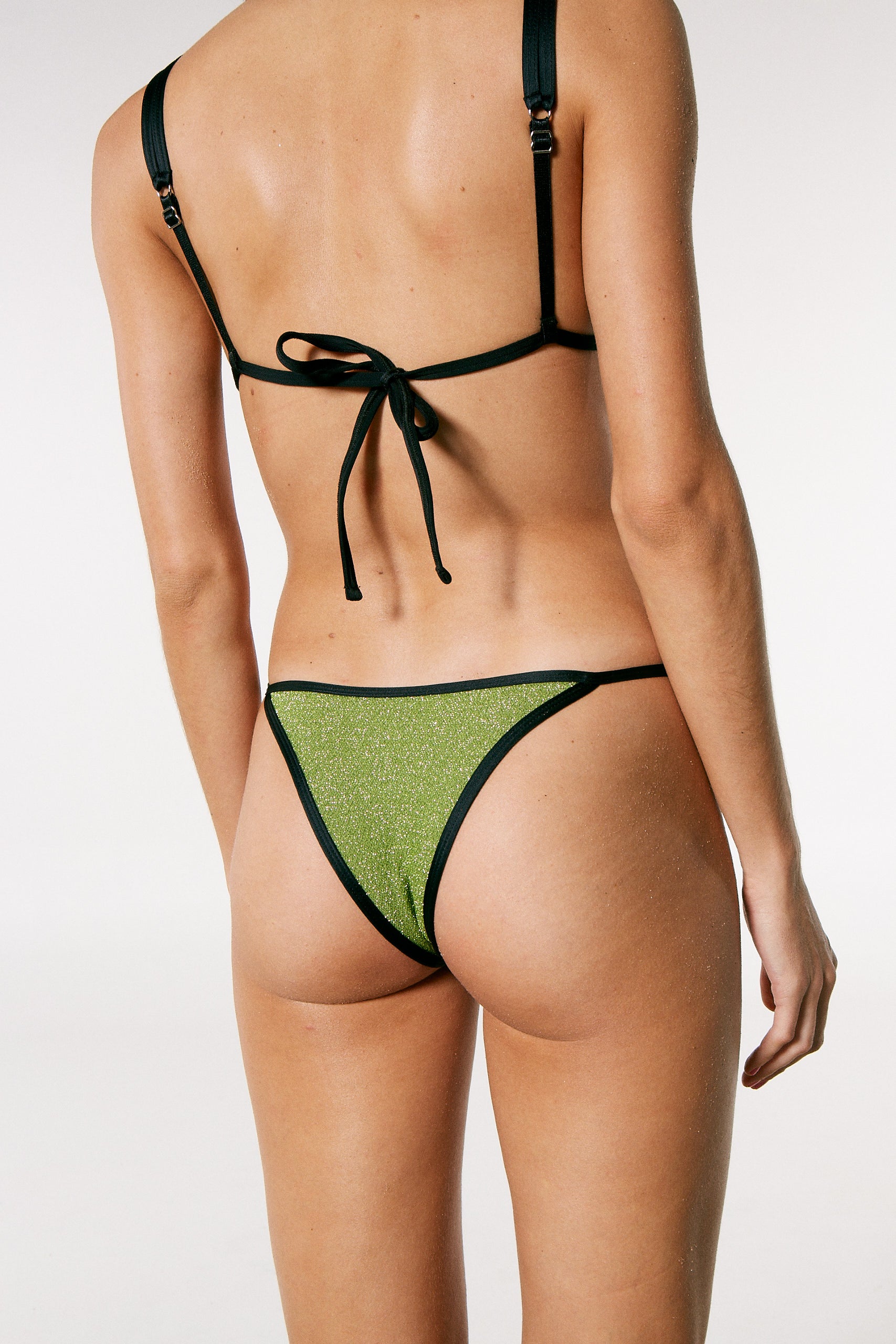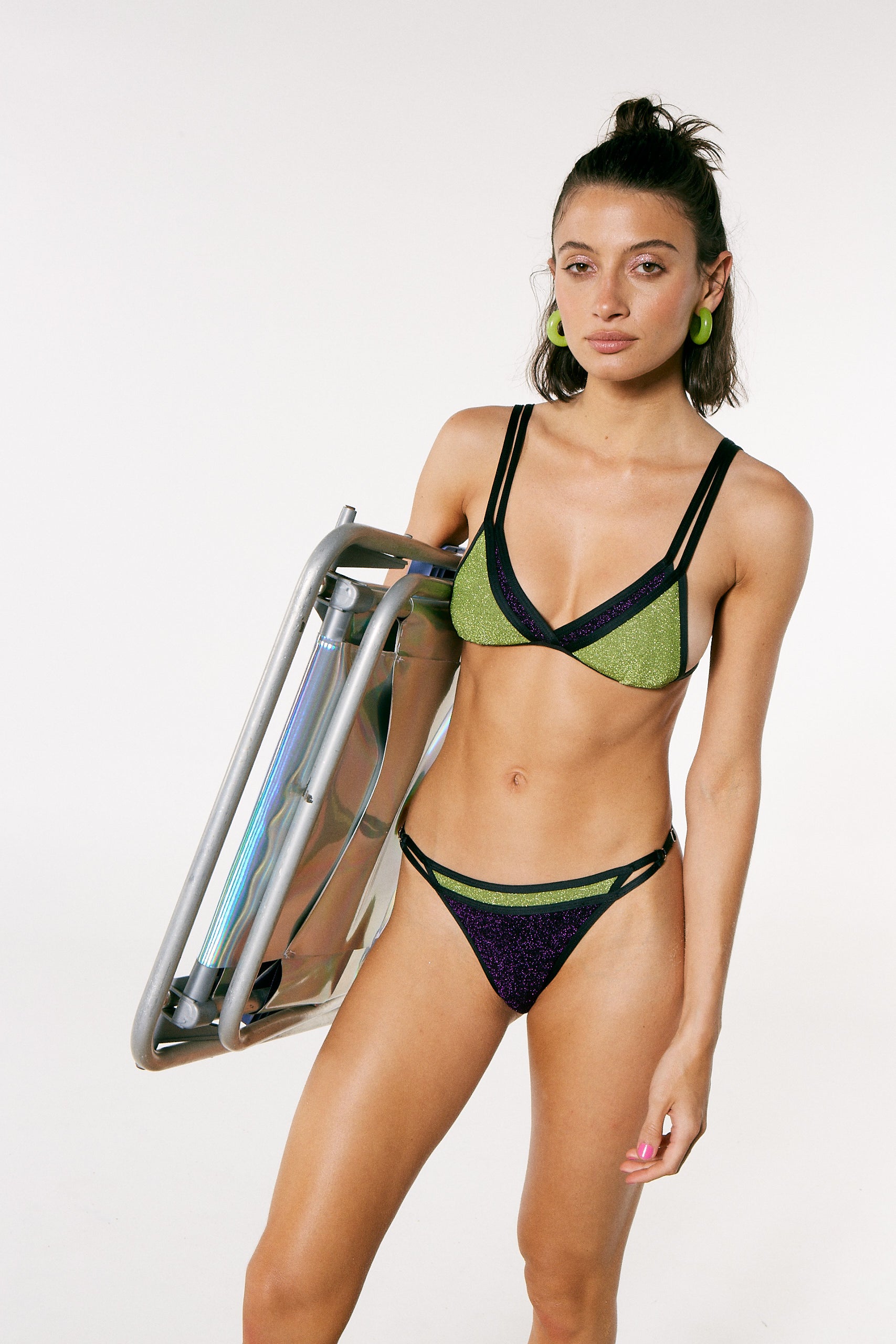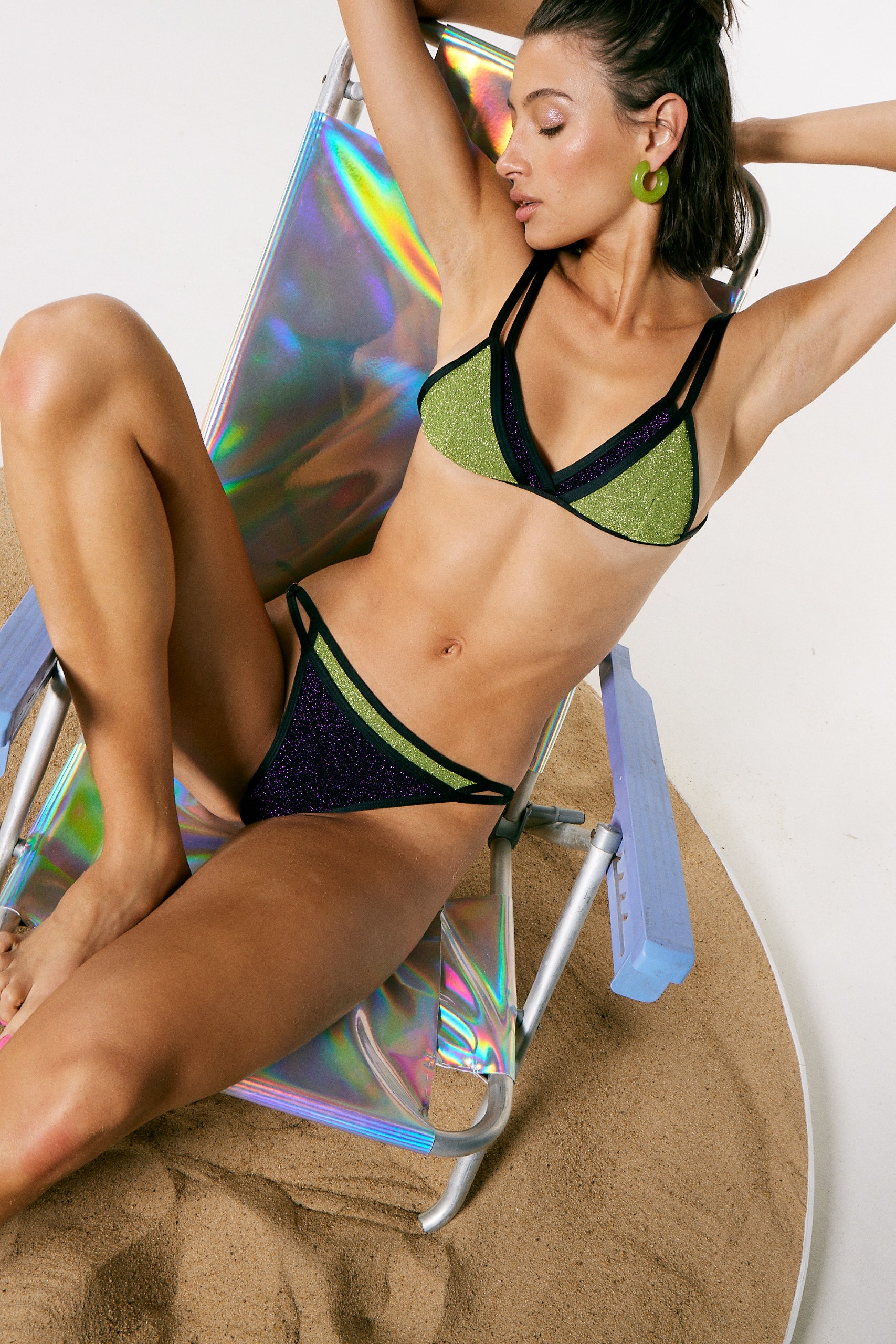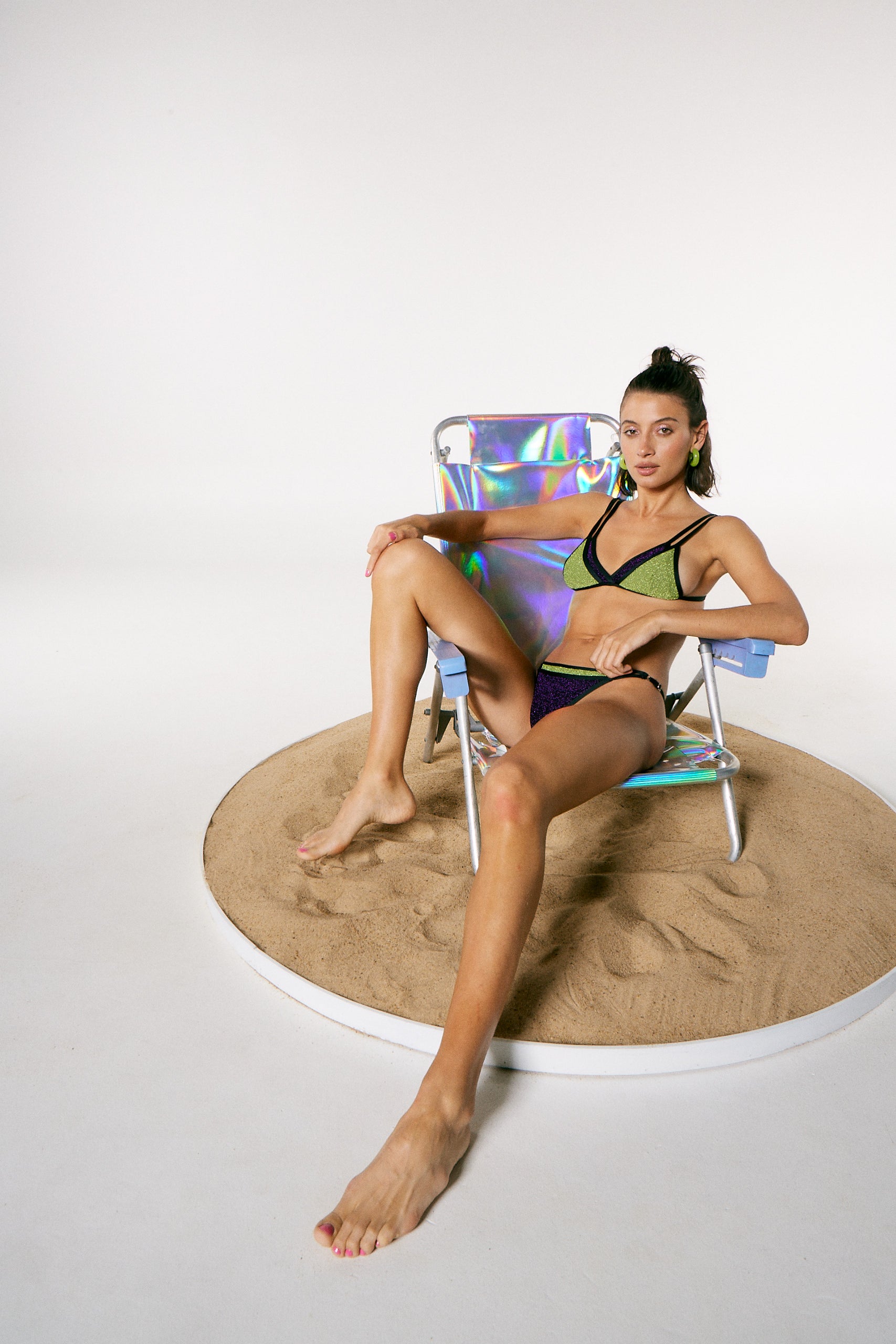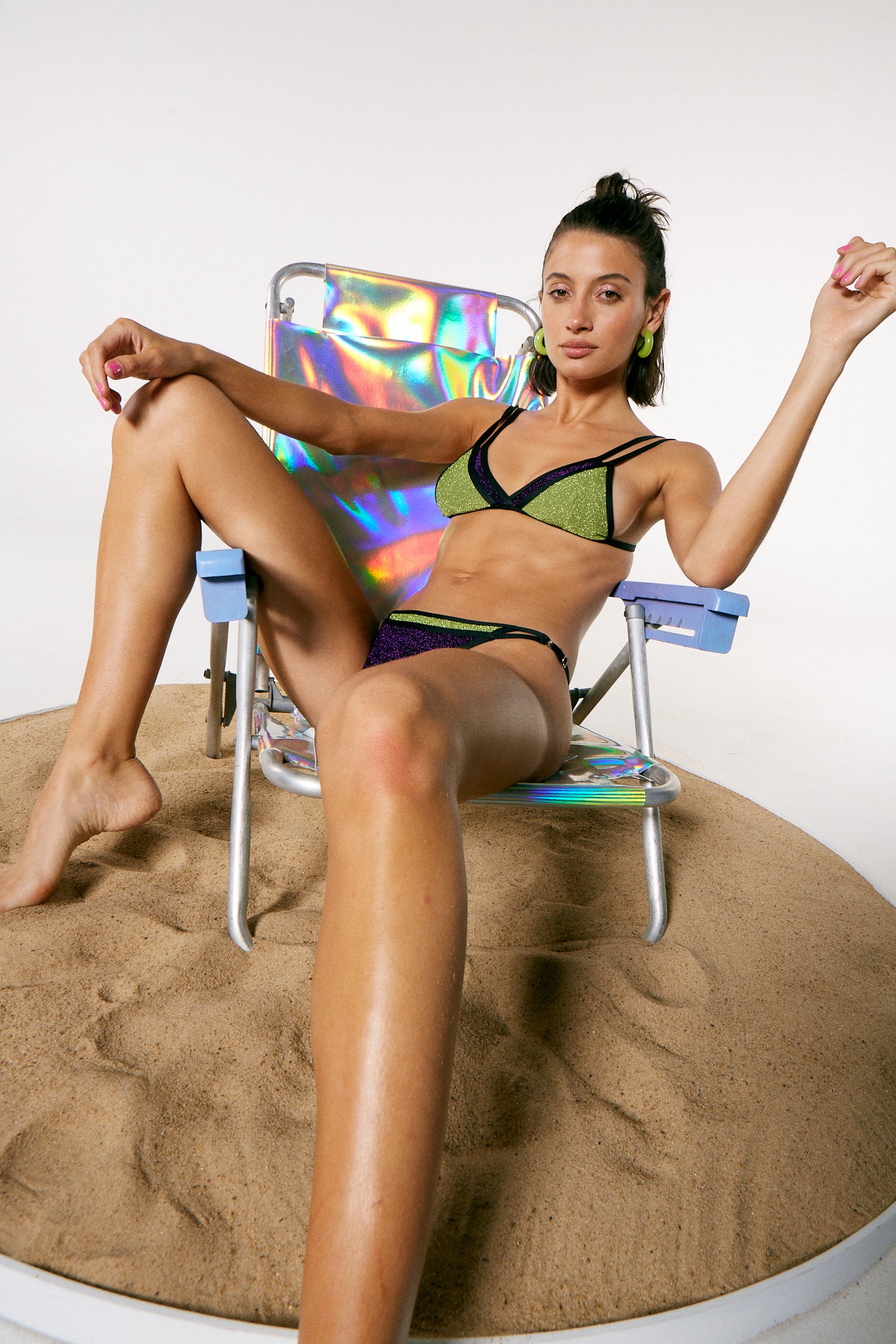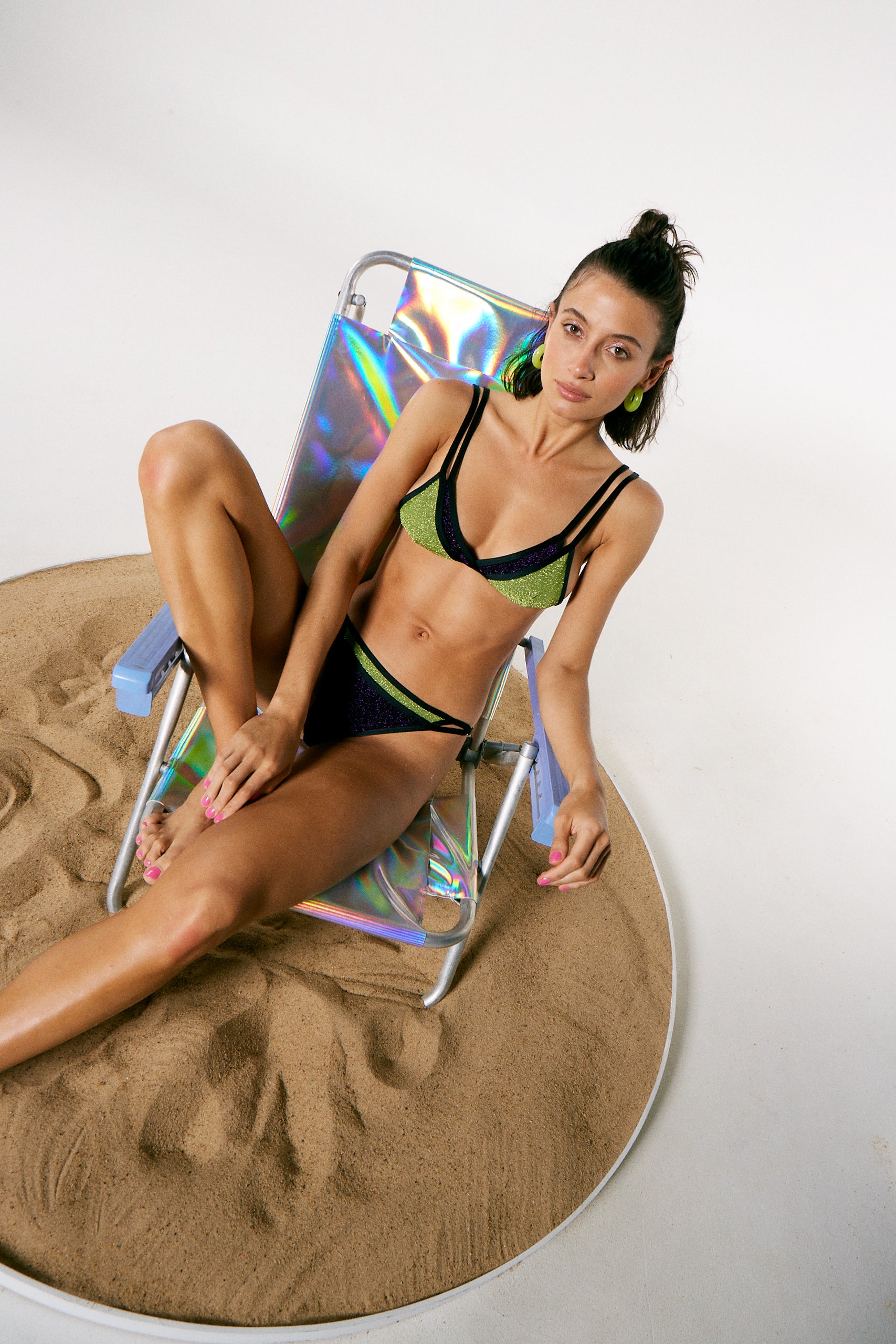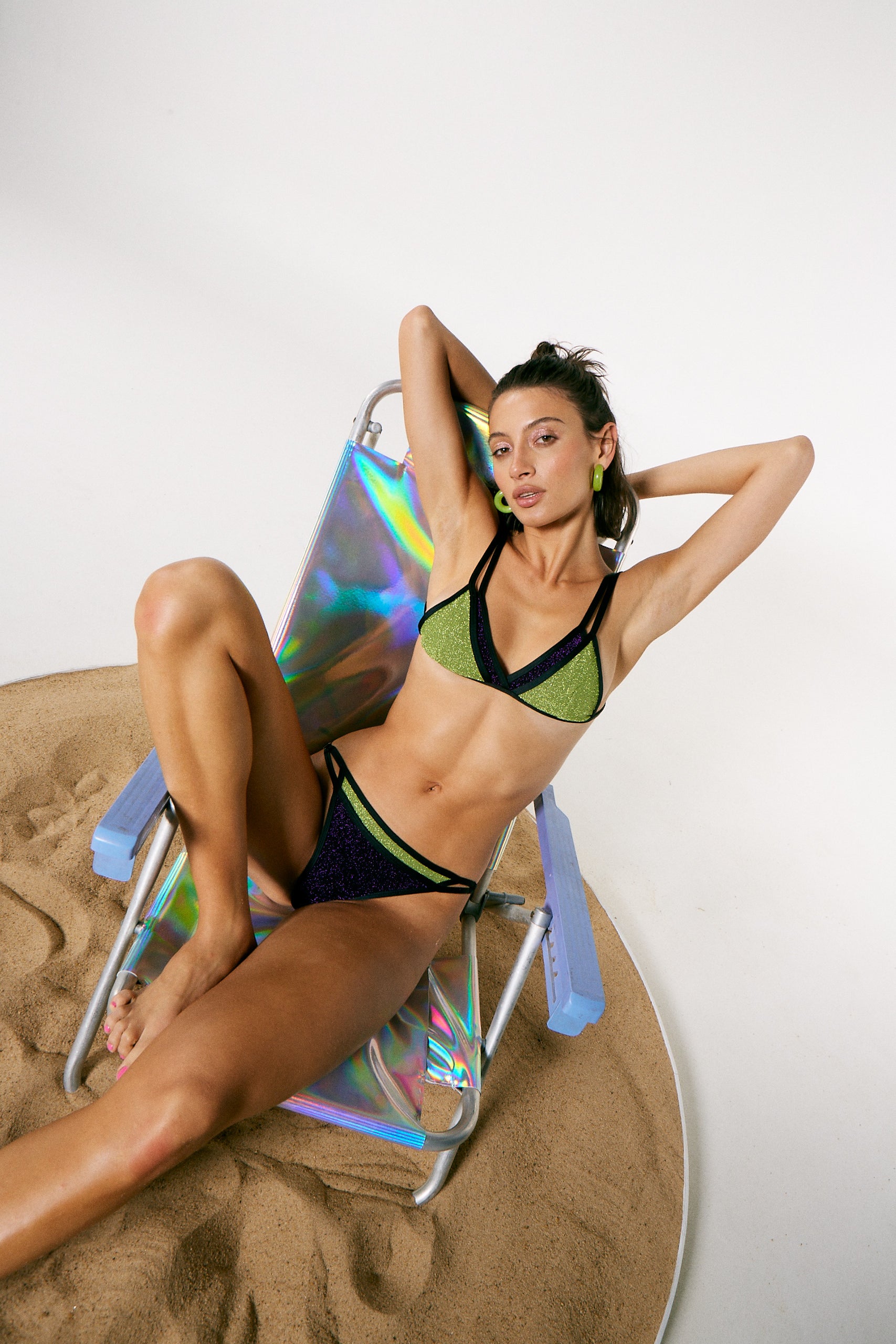 BIKINI CANNES - LIME & VIOLET
HOW AM I?
Bikini made of lurex
Bodice with fixed triangles and adjustable straps
Vedetina panties with adjustable side straps
Both the bra and panties have cutouts that simulate the superimposition of another piece
WHAT IS MY HEIGHT?
*To select the right size, we recommend taking your measurements without clothes on and over the area with the largest volume of the bust and hips.
*If you have between 85-90 bust and 88-94 hip > Size 1
*If you have between 90-95 bust and 94-99 hip > Size 2
*If you have between 95-105 bust and 99-105 hip > Size 3
The model in the photo wears > size 1
WHY DO YOU LOVE ME?
FIRE
Lurex, always lurex!
Last collection we had only one lurex model and it was a top seller, so this year we went with everything. And with color variants... of course!
Combination of colors, simulating two pieces in one.
You're going to want it in all its versions, I WARNED YOU!
HOW TO TAKE CARE OF ME?
Hand wash with cold water and neutral soap
Dry in the shade
Do not iron
Do not use bleach
do not spin
do not twist
Avoid rubbing the garment with rough surfaces
All our fabrics are approved with salt tests, and certified chlorine. Any fabric that is struck by having been submerged in a pool with non-certified chlorine can be damaged. No we do not take care of this.
*MADE IN ARGENTINA
WEAR IT, LOVE IT
RENEE