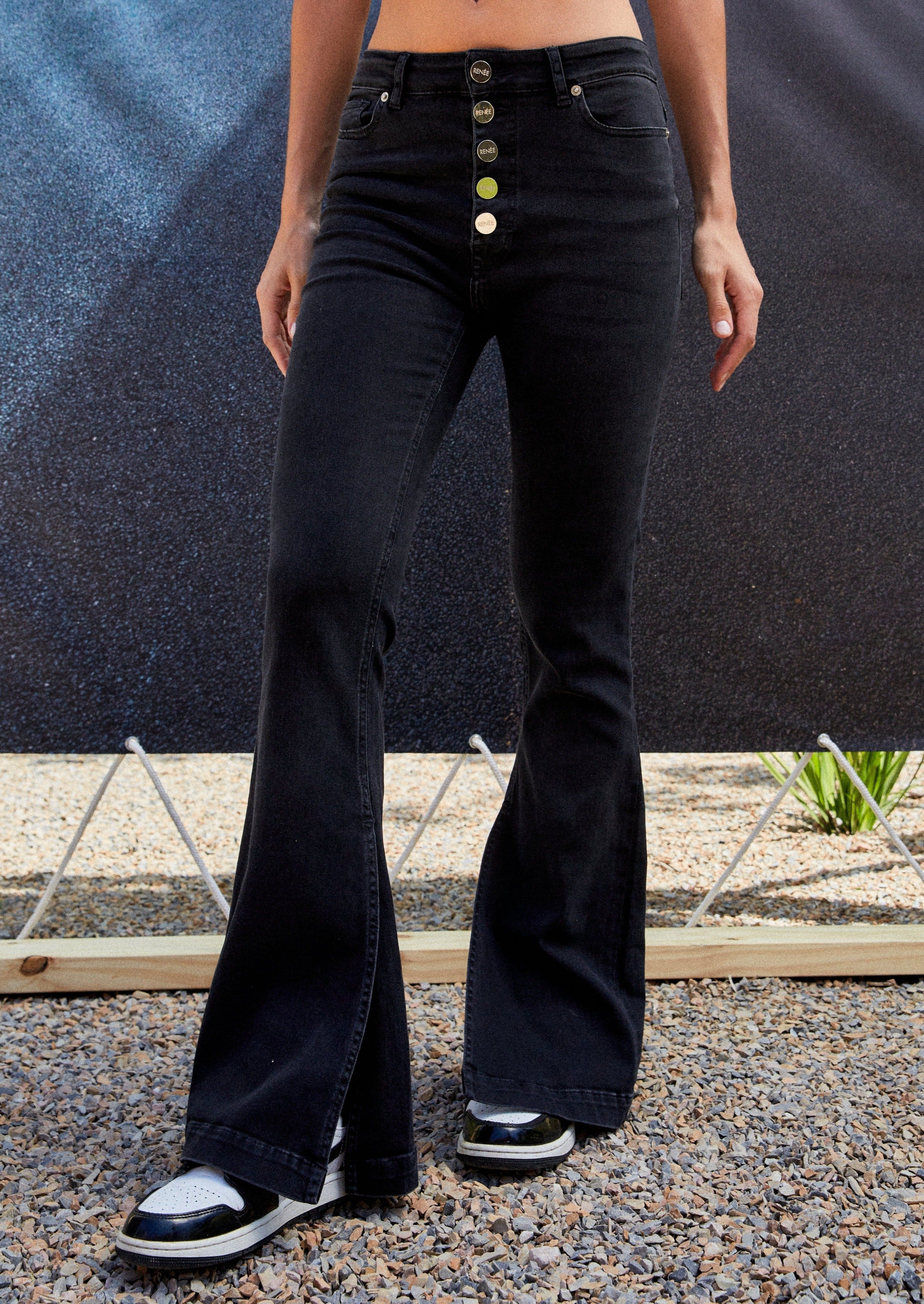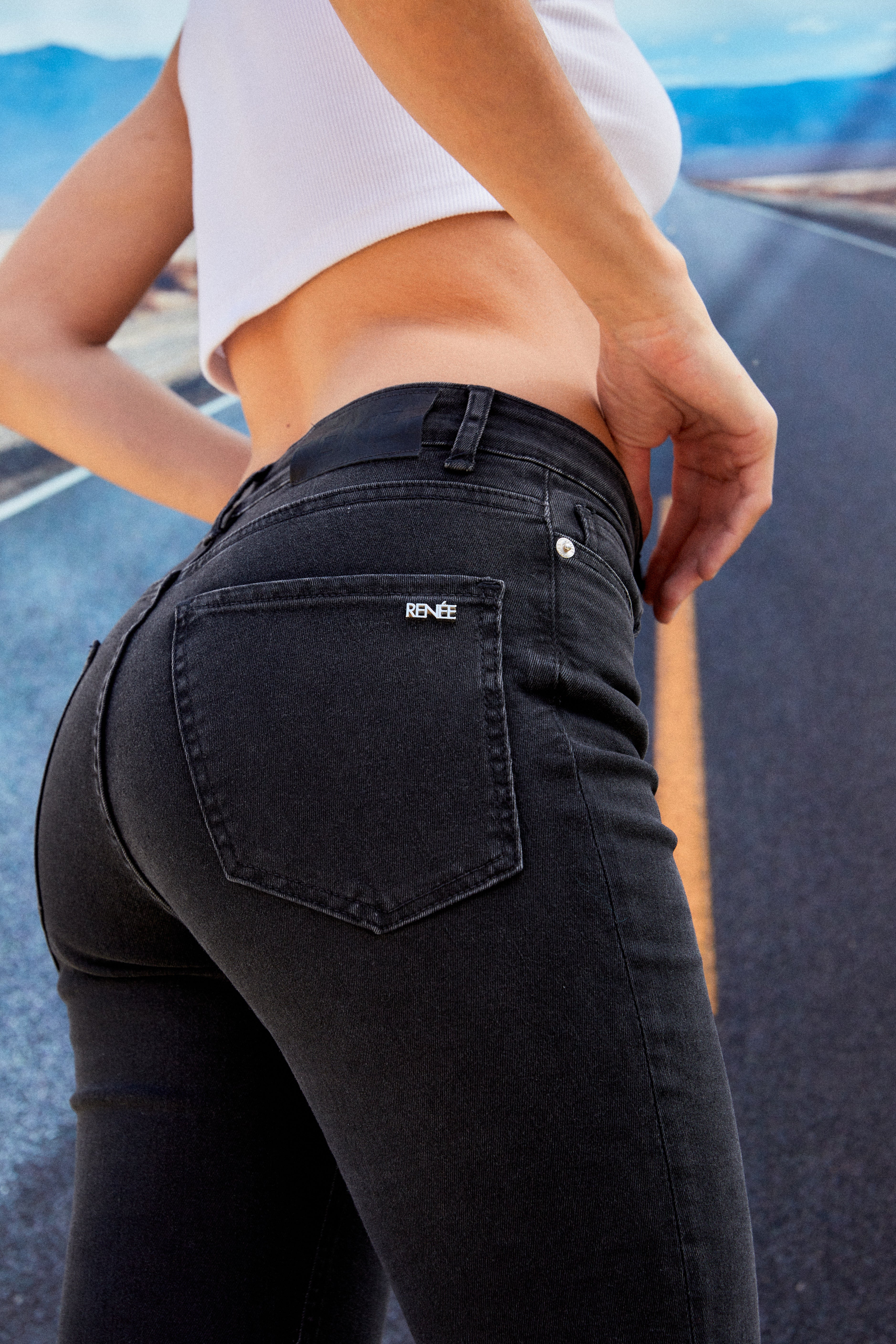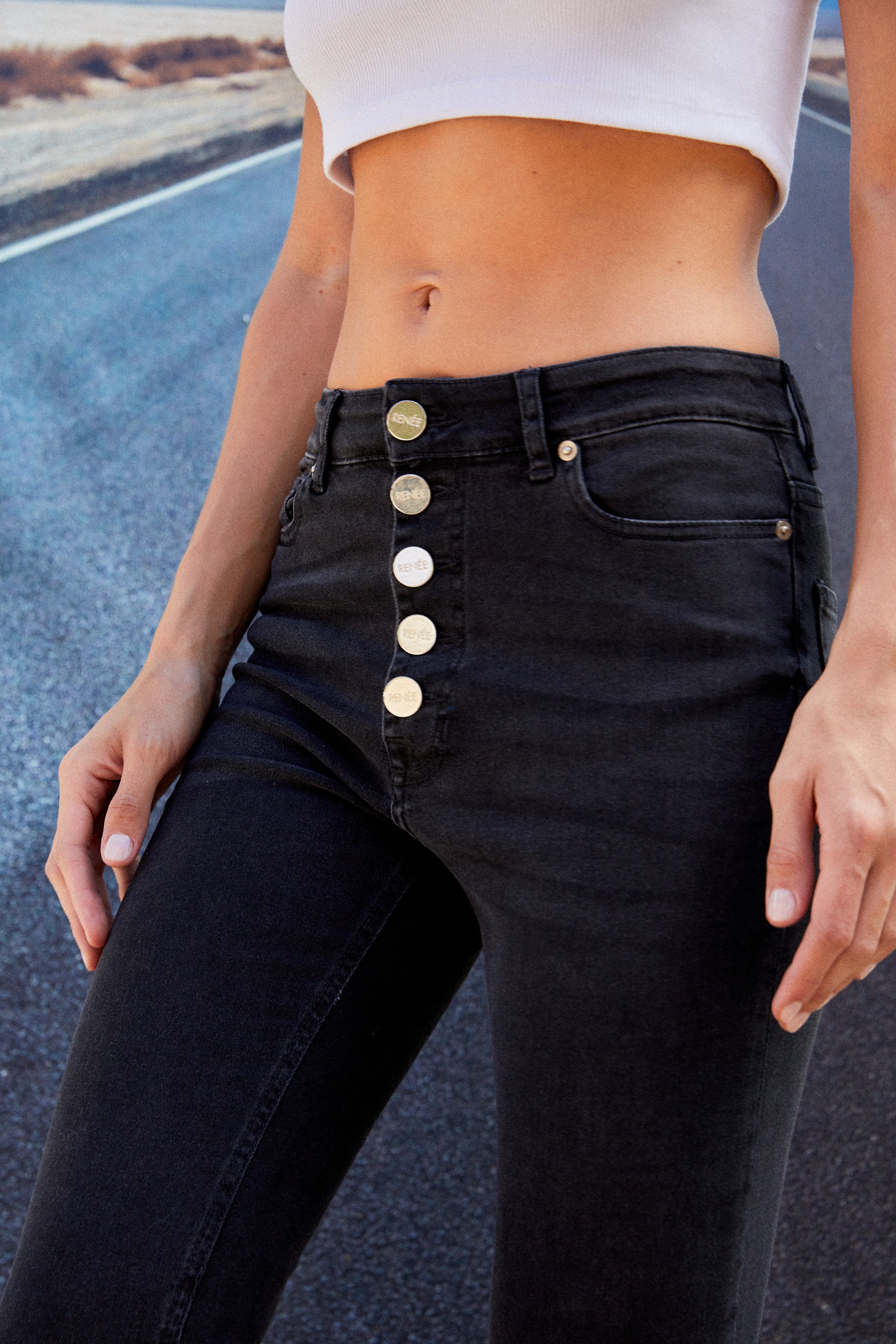 JEAN N°4 - THE OXFORD BLACK
HOW AM I?
high waist jean
Oxford
washed black color
Wide and open cuff
5 front buttons, coolness & rock
WHAT IS MY HEIGHT?
*Model wears size 1
SIZE 1
overall length 106CM
Waist circumference 62CM
Hip circumference 80CM
Inseam length 26CM
SIZE 2
overall length 108CM
Waist circumference 68CM
Hip circumference 84CM
Inseam length 27CM
SIZE 3
overall length 108CM
Waist circumference 70CM
Hip circumference 85CM
Inseam length 27CM



WHY DO YOU LOVE ME?
How long did you wait for this drop? I MEAN...
3 years developing these love wedges.
We think of you, so that you have a comfortable jean, a classic that never fails, a forever workhorse.
amazing fit.
Ideal for office look, day to day, urban, night, whatever you want!
You can combine it with sneakers, sandals or boots.
Ideal to wear with our basic shirts or t-shirts ;)
HOW TO TAKE CARE OF ME?
We want this garment to accompany you for a long time, so we recommend:
Wash with cold water and neutral soap or in a washing machine with jean wash
Dry in the shade
iron at low temperature
without twisting
MADE IN ARGENTINA
RENEE
* La modelo usa talle 1


TALLE 1

Largo total 108CM

Contorno de cintura 62CM

Contorno de cadera 80CM

Largo de tiro 26CM



TALLE 2

Largo total 110CM

Contorno de cintura 68CM

Contorno de cadera 86CM

Largo de tiro 27CM



TALLE 3

Largo total 109CM

Contorno de cintura 72CM

Contorno de cadera 88CM

Largo de tiro 27CM

DENIM NEVER FAILS!

Terminó la espera BV. VOLVIÓ. Coolnes & rock

En RENÉE no frenamos nunca y lo dejamos clarísimo con esta bomba.

El denim que necesitabas en tu vida y no lo sabías, hasta hoy.

Queremos que esta prenda te acompañe por mucho tiempo, por eso te recomendamos:

Lavar con agua fría y jabón neutro o en lavarropas con lavado de jean

Secar a la sombra

Plancha a baja temperatura

Sin retorcer