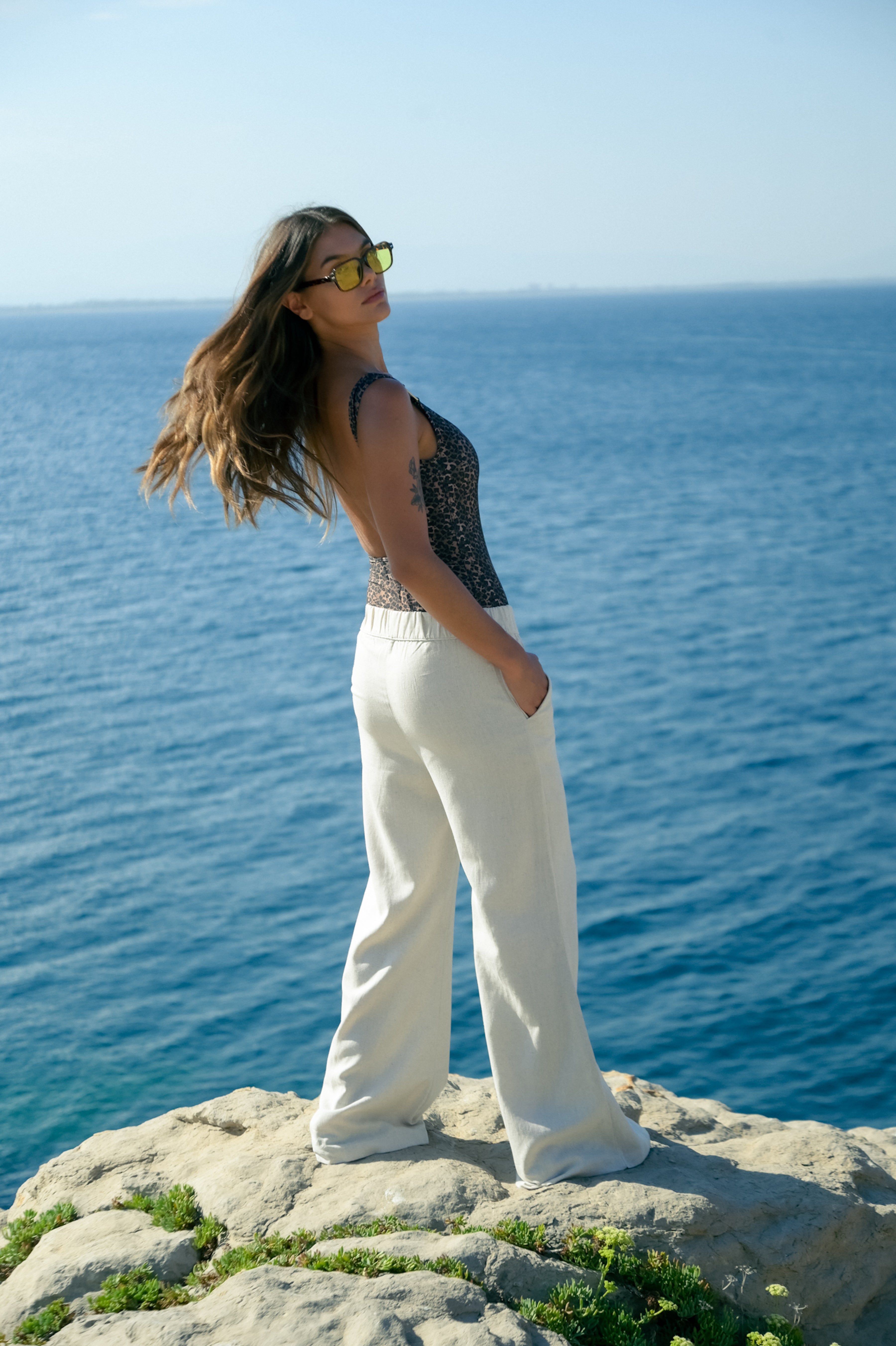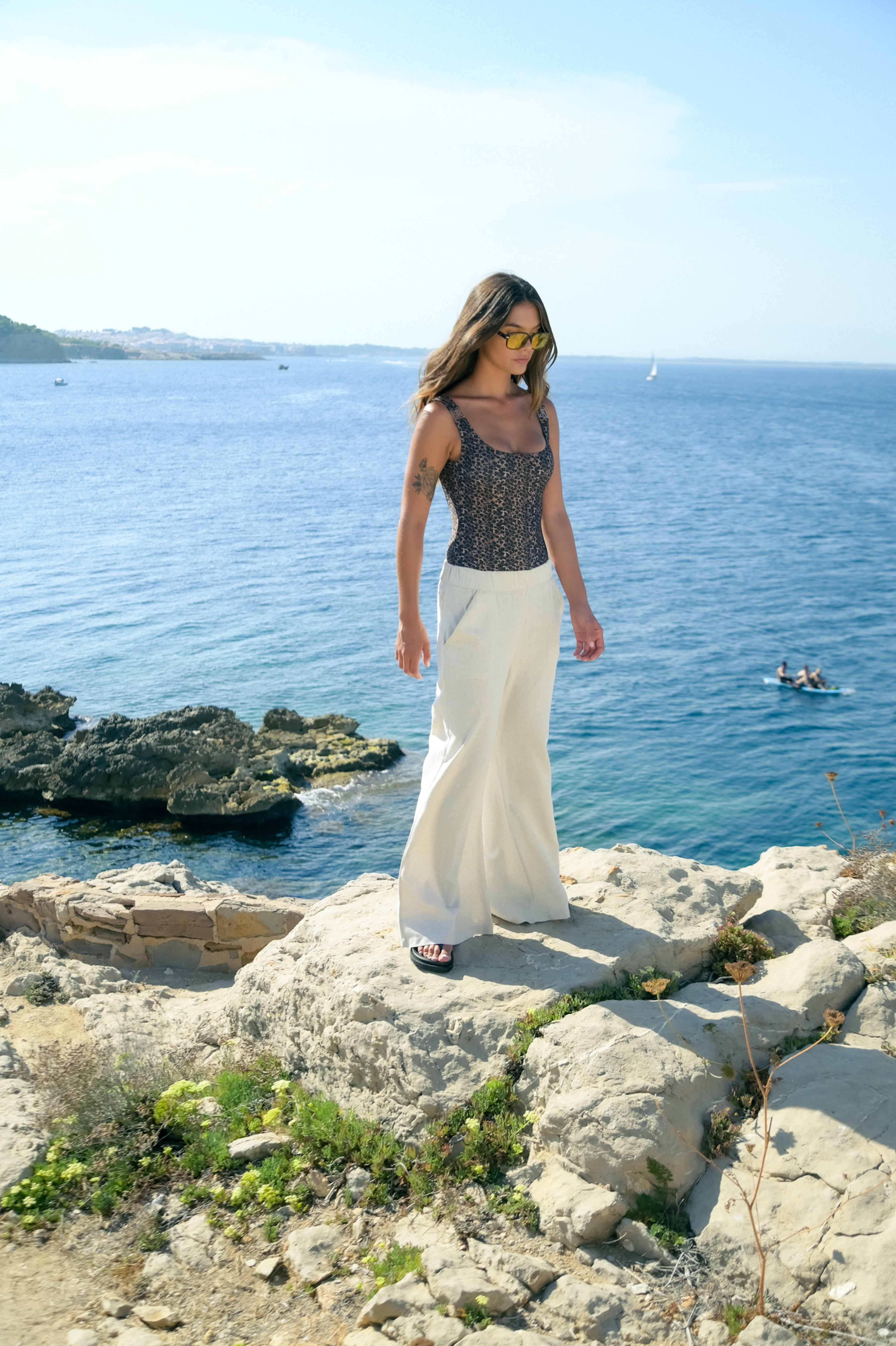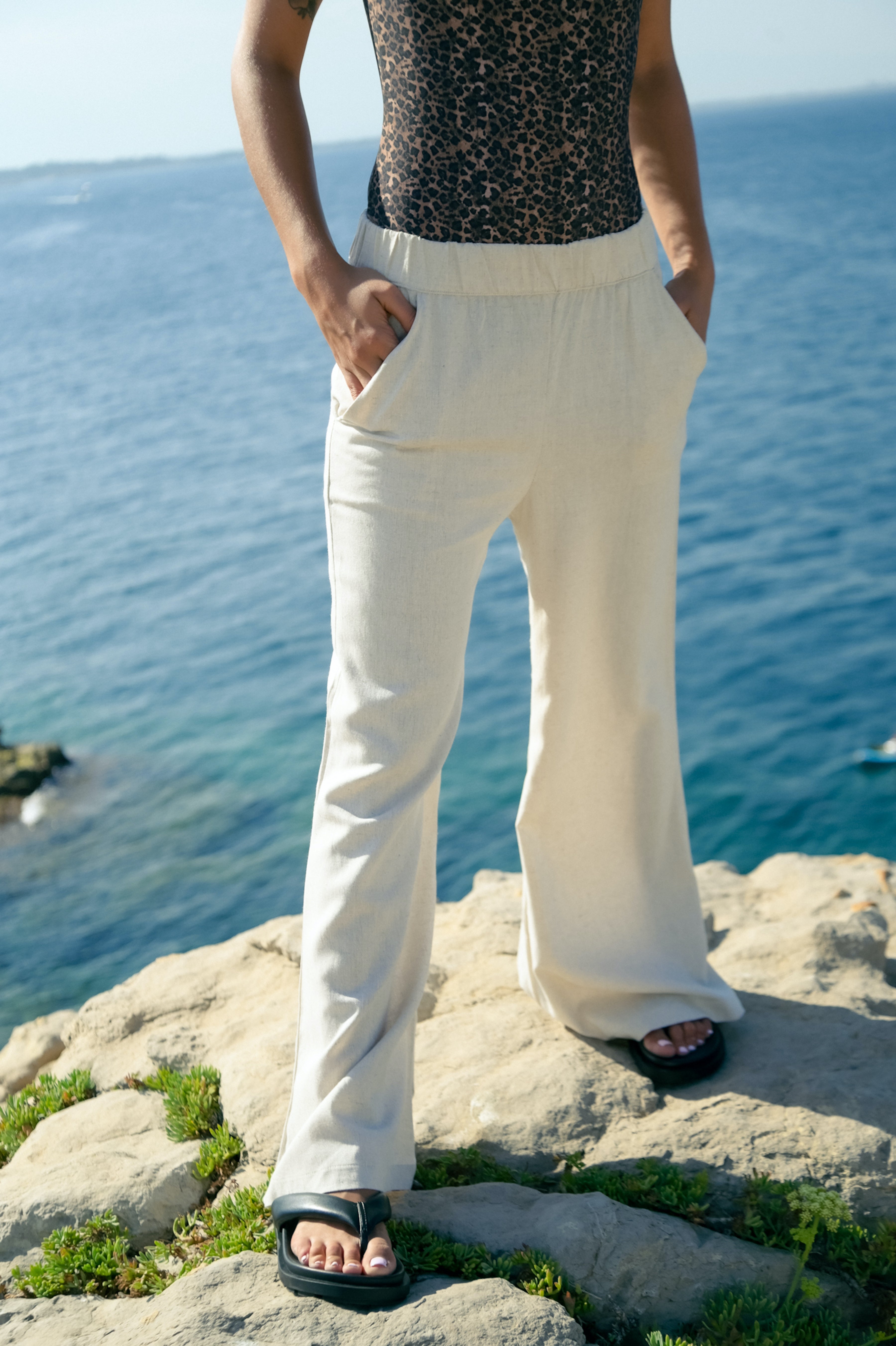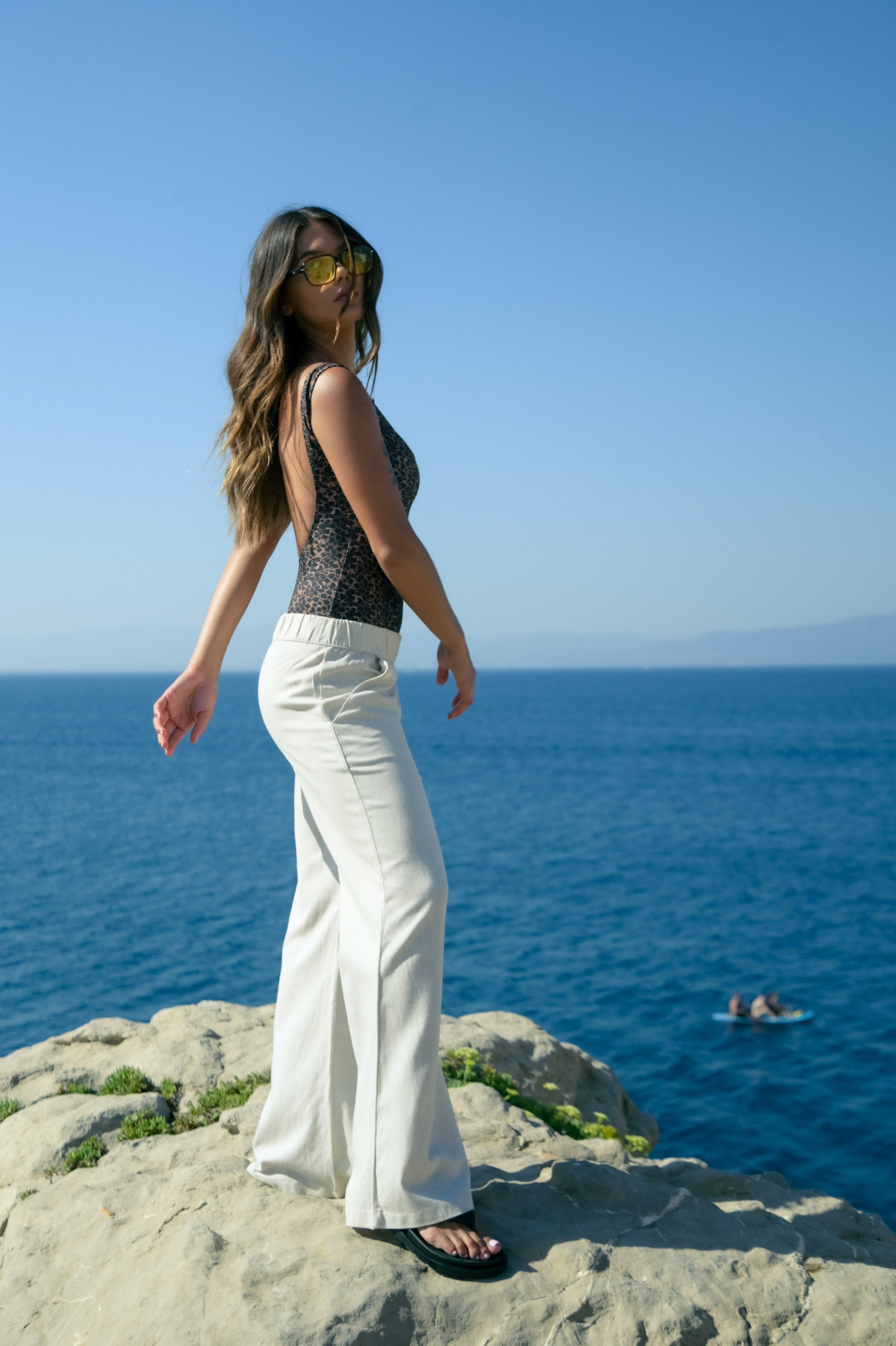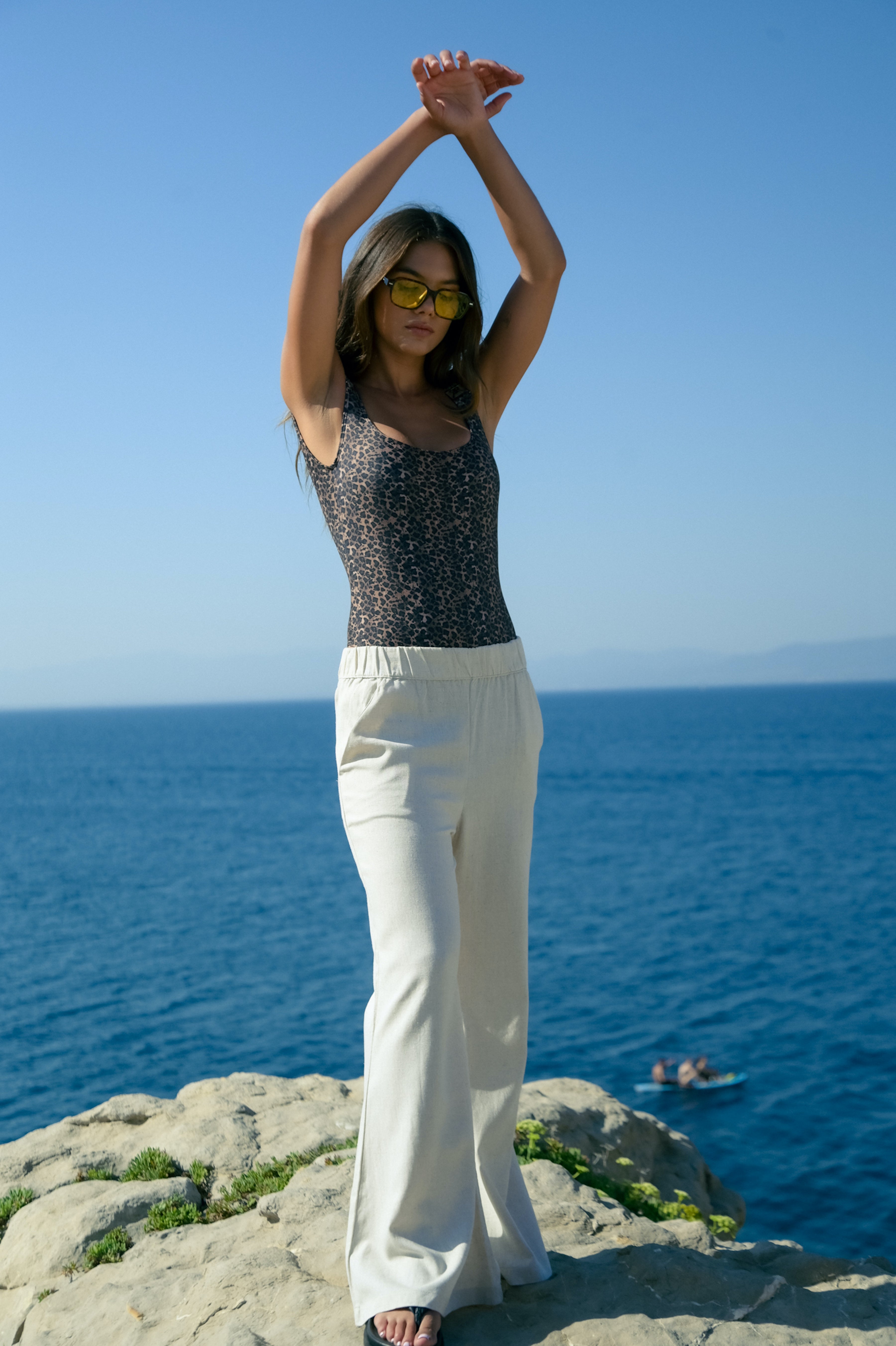 LINEN CAPRI TROUSERS - OFF WHITE
HOW AM I?
Linen made trousers
With pockets on the sides
elasticated waist
high shot
oxford cut
55% Linen
Four. Five% Rayon
WHAT IS MY HEIGHT?
*Model wears size 1
SIZE 1
overall length 108CM
Waistline 66CM
Hip circumference 94CM
Inseam length 32CM
Boot sleeve width 40CM
SIZE 2
overall length 113CM
Waist circumference 70CM
Hip circumference 100CM
Inseam length 33CM
Botamanga width 42CM
SIZE 3
overall length 111CM
Waist circumference 74CM
Hip circumference 104CM
Inseam length 33CM
Botamanga width 43CM
WHY DO YOU LOVE ME?
The best seller of our brand.
wide elastic!
Find it in the 6 color variants, LOVE IT.
We made the new linen HIT for you.
Comfort and freshness.
Find the tops and vests to wear together ;)
Che, NOTHING FOR YOUR HIT OF THE NEXT MONTHS! ROOM2
HOW TO TAKE CARE OF ME?
We want this garment to accompany you for a long time, so we recommend:
Hand wash inside out with cold water and neutral soap
Dry in the shade
Iron at low temperatures inside out
do not spin
do not twist
MADE BY: Sabri
MADE IN ARGENTINA
RENEE
*La modelo usa TALLE 1

TALLE 1

Largo total 108CM

Contorno de cintura 66CM

Contorno de cadera 94CM

Largo de tiro 32CM

Ancho de botamanga 40CM



TALLE 2

Largo total 109CM

Contorno de cintura 70CM

Contorno de cadera 100CM

Largo de tiro 33CM

Ancho de botamanga 42CM



TALLE 3

Largo total 111CM

Contorno de cintura 74CM

Contorno de cadera 104CM

Largo de tiro 33CM

Ancho de botamanga 43CM
EL ITEM DEL CLUB DE LA PLAYA, THE ONE!

Es largo para usar con zapas, sandalias o botas

Hicimos el Top Roberta para que armes el set

Te estiliza, o seahhhhh

El más vendido de nuestra marca y por ende nuestro preferido; obvio.

Elástico ancho!

Encontralo en todas nuestras variantes de color, AMALO.

Che, DE NADA POR TU HIT DE LOS PRÓXIMOS MESES! SALU2

Ah, y mil razones más.

Queremos que esta prenda te acompañe por mucho tiempo, por eso te recomendamos:

Lavar del revés a mano con agua fría y jabón neutro

Secar a la sombra

Planchar a bajas temperaturas del revés

No centrifugar

No retorcer